Vladimir Putin has said armed militants could be "liquidated on the spot" as he declared a supermarket explosion in St Petersburg an "act of terror".
A homemade bomb placed in a locker in the Russian city, Mr Putin's hometown, detonated on Wednesday injuring 14 people including a pregnant woman.
Six of the wounded remain in hospital. Many were shopping ahead of New Year's celebrations, the largest holiday in the country, followed by Russian Orthodox Christmas on 7 January.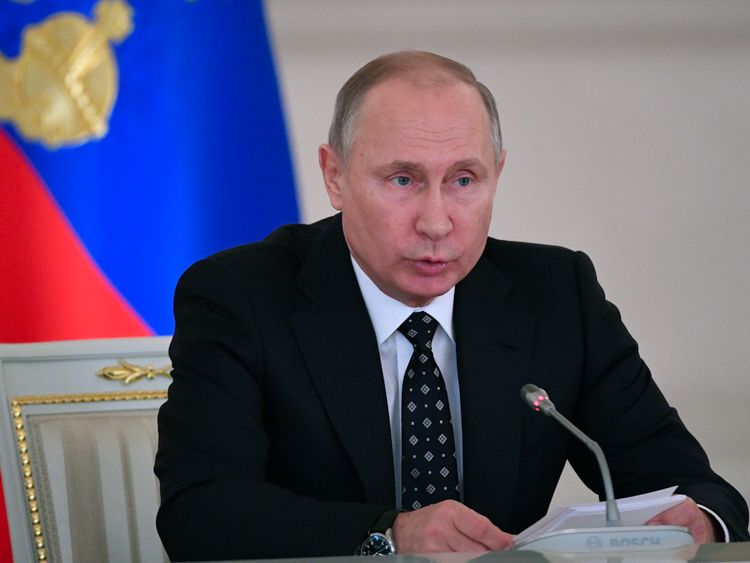 Officials said the unidentified explosive had power equivalent to 200 grams of TNT, and was placed in a storage locker.
"As you know, an act of terror took place in St Petersburg yesterday," President Putin said at a ceremony for military officers who took part in Russia's Syria campaign.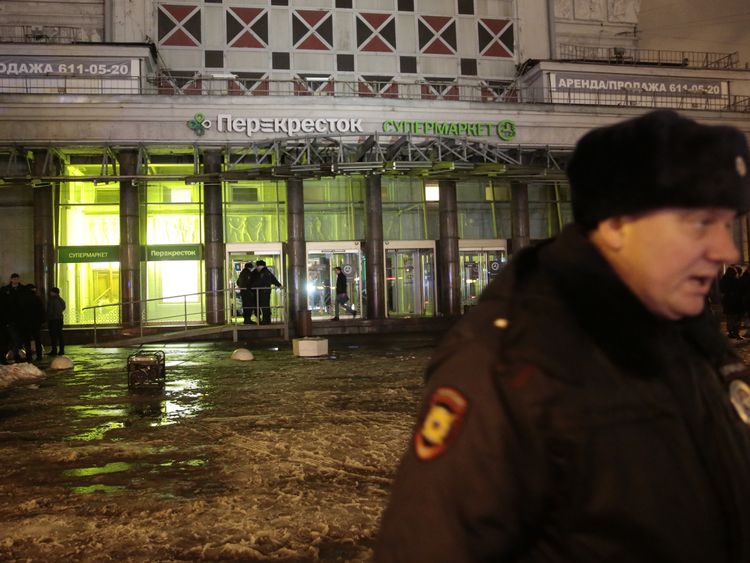 He said, in light of the bombing, the Russian security services had been ordered to "act decisively" and "liquidate bandits on the spot" if armed militants attempted to resist them.
Mr Putin's spokesman Dmitry Peskov explained that he was referring to all those "who harbour plans to carry out acts of terror in our country".
Mr Peskov rejected concerns that the many thousands of Muslim migrants in St Petersburg were to be put under suspicion because of the incident.
"Terrorism presents a danger to any populated locality in the world," he said.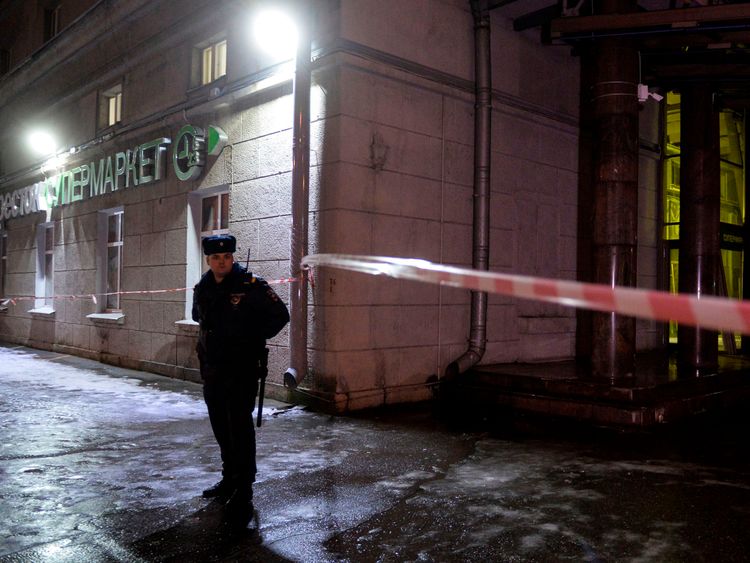 The bombing follows April's suicide attack in the St Petersburg metrowhich was carried out by a Russian citizen born in Kyrgyzstan killed 15 people.
In December, the Russian security service announced the arrests of a number of Islamic State members who had planned to destroy St Petersburg's iconic Kazan Cathedral.
Mr Putin thanked US President Donald Trump for the help from the CIA in identifying the terrorists.