A fifth victim is fighting for his life in hospital as police hunt knife attackers
Four people have been killed in a spate of unrelated stabbings across London on New Year's Eve amid calls to crack down on knife crime.
Police are appealing for information after a 17-year-old boy, an 18-year-old man and two others aged 20 died within hours as millions celebrated the start of 2018.
Investigators called the murders "heartbreaking" while vowing to crack down on rising violence in the capital.
The first victim, an 18-year-old man, was stabbed in Larmans Road, Enfield, at around 11.30am and died later in hospital.
Shortly after 7.30pm, a 20-year-old man was attacked in Memorial Avenue, near West Ham Tube station in east London.
Police arrived to find the victim suffering from several stab injuries and paramedics could not resuscitate him, pronouncing him dead at the scene.
Detective Chief Inspector Will Reynolds appealed for members of a group he was with at the time of the stabbing to come forward, adding: "This attack has robbed a young man of his future and robbed a family of their loved one…I know that there were people in the area who witnessed the incident."
Three hours later, a 17-year-old boy was fatally stabbed near Tulse Hill railway station in south London, dying on the pavement from a single wound.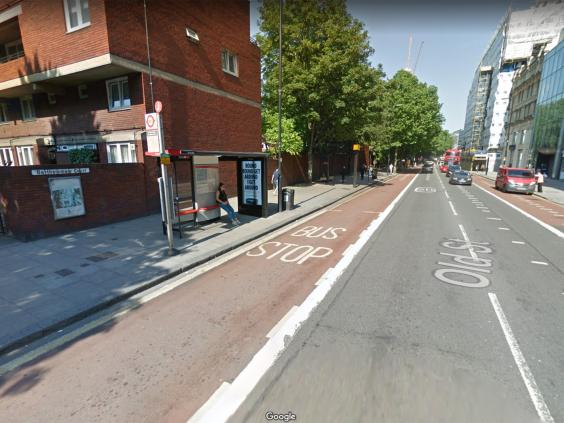 Detectives said they had an "open mind" over possible motives but that the victim was involved in an argument on a bus travelling through the area shortly before the attack.
Then in the early hours of the New Year, at around 2.30am, a 20-year-old man died of knife injuries in Bartholomew Court, Old Street, near the City of London boundary.
A fifth man aged in his 20s was stabbed in the same incident and remains in a critical condition in hospital.
Scotland Yard said none of the killings were being treated as linked after launching four separate murder investigations.
Commander Neil Jerome, of the Metropolitan Police's Territorial Policing Command, said thousands of officers had been on duty across London to keep the public safe during celebrations.
"However, there were small groups who chose to engage in disorder and violence, and whose actions have had utterly tragic consequences," he added.
"It is heartbreaking that, at a time when so many of us are contemplating what lies ahead in 2018, four families are dealing with the grief of losing a loved one to senseless violence and the callous use of knives as lethal weapons.