MUMBAI: 
HIGHLIGHTS
Autopsy says veteran actor drowned in her bathtub: Local media
Sridevi had gone to Dubai along to attend a family wedding
Sridevi's funeral is expected to take place in Mumbai today
Actress Sridevi accidentally drowned in her hotel bathtub, a forensic report has said, Dubai newspapers reported on Monday evening. Sridevi, 54, died suddenly on Saturday night, leaving Bollywood in deep shock and millions of fans heartbroken. She collapsed in her hotel room in Dubai, where she had gone with husband Boney Kapoor and daughter Khushi for a family wedding.
An autopsy report that refers to the actor as "Sreedevi Boney Kapoor Ayyappan" says the cause of death is "accidental drowning".
The Gulf News said the actor fell into the bathtub of her room at the Jumeirah Emirates Towers, lost consciousness and drowned.
This morning, the Khaleej Times had quoted family sources to report that Boney Kapoor, waiting to take Sridevi out to dinner, found her motionless in the bathtub. Boney Kapoor, a filmmaker, had returned to Mumbai with their daughter but had flown back to Dubai reportedly to surprise his wife.
Another account had said Sridevi was found unconscious in the washroom by the hotel staff.
Sridevi's body will be brought back to Mumbai in a chartered jet but it is not clear when.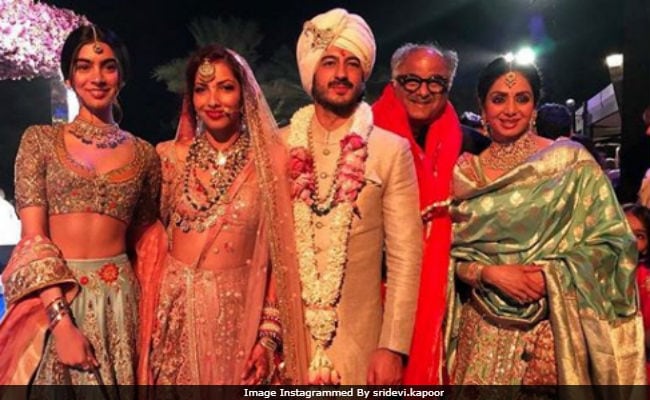 The Indian film fraternity has been shaken by the unexpected tragedy. Hundreds have crowded outside Sridevi's Mumbai home, hoping for a final glimpse of one of India's biggest stars.
Several events and film shoots have been cancelled. Actress Shabana Azmi posted a tweet announcing that she and husband Javed Akhtar were calling off a Holi party they host every year.
Several high profile visitors were seen at the house of actor Anil Kapoor, the younger brother of Boney Kapoor and Sridevi's co-star in many films.
Southern superstars Rajinikanth and Kamal Haasan, who starred with Sridevi in many films, are also likely to attend the funeral.
Sridevi began working at the age of four and, in a career spanning five decades, acted in 300 films.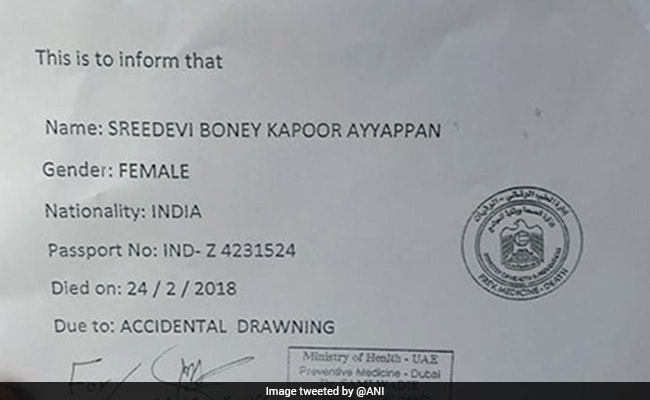 The gorgeous actress, often described as India's one and only female superstar and the queen of the 1990s, was best known for her roles in "Sadma", "Lamhe" "Mr India", "Chandni" and "Himmatwala". A versatile actor known for her impeccable comic timing, she reigned over not just Bollywood, but also the Tamil, Telugu and Kannada film industry.
After a 15-year break following her marriage to Boney Kapoor, a much leaner Sridevi made a smashing comeback with the 2012 film "English Vinglish". She followed it up with the thriller "Mom".
Sridevi died before she could see her older daughter Jhanvi's debut in films this year.