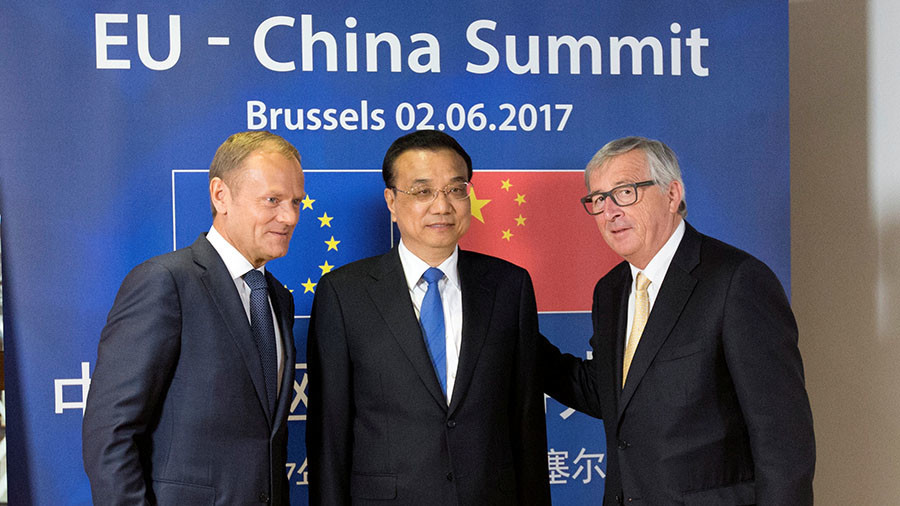 European and Chinese officials are firing shots across America's bow over plans by the Trump administration to impose protectionist tariffs on its steel and aluminum imports. A trade war looms as a result.
President Donald Trump is expected to set tariffs of 25 percent on imported steel and 10 percent on imported aluminum this week. If given the green light, they are likely to come into effect within two months. Trump promoted the looming protectionist measures by bragging on Twitter that trade wars were "good and easy to win." Officials in China and European nations, whose industries would be hurt by the US move, are warning this may not be the case.
"The truth is trade wars are bad and easy to lose. [The] EU's goal is to keep world trade alive and if necessary to protect European [sic] by proportionate responses," European Commission President Donald Tusk said on Wednesday in response to Trump's remark.
The EU would find thousands of jobs in jeopardy if Washington's import tariffs affect the union, Trade Commissioner Cecilia Malmström said. The Europeans would target US products such as whiskey, peanut butter, orange juice and motorcycles in retaliation, which a worth about $3.5 billion in trade annually.