Hundreds of trains in Spain have been cancelled due to an International Women's Day strike. Women across the country are also abandoning their unpaid work, such as cleaning and child care, as part of the large scale protest.
It is the first time there has been a nationwide "feminist strike" in Spain and organizers say it aims to highlight sexual discrimination and domestic violence. The rail network and Madrid's underground is disrupted as 10 unions participate in 24 hour work stoppages. The country's two largest unions, Workers' Commissions and the General Union of Workers, are calling for  only a two hour stoppage.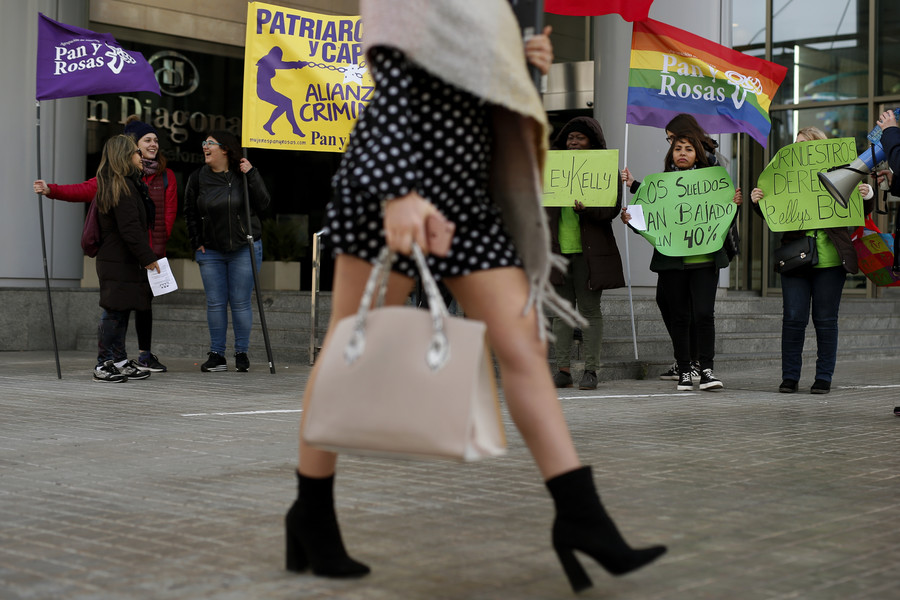 Numerous services and businesses have reported staff shortages because of the industrial action. The state-owned rail company Renfe cancelled nearly 30 percent of all its trains because of the strike, El Pais reports. The Spanish newspaper has also been affected, posting a video on Twitter explaining why it's not fully staffed today.