Theresa May and her moronic cronies have succeeded where many more level headed intelligent cold war commanders averted war.She has placed Britains 60 million citizens on the brink of Russian nuclear warhead destruction through her own pro zion pro American money loving, homeless hating pigheadeness. Russia , the largest country in the world and a mightily armed superpower has bcome the Tories latest fox to hunt.
Big Mistake !
Relations between the UK and Russia are at a serious low, and the collapse of a former Russian spy in south England has only made things worse.
Three experts told Business Insider that Russia is dangerously close to becoming Britain's outright enemy.
Just like during the Cold War, confrontation is becoming the normal state of affairs between the UK and Russia.
---
Russia is dangerously close to becoming Britain's outright enemy, experts have warned, after former Kremlin spy Sergei Skripal and his daughter were rendered critically ill by a mystery substance on UK soil.
Business Insider has spoken to three Russia experts, who argued that the Skripal case could not have come at a worse time, with relations between the two countries already at a serious low over Kremlin attempts to meddle in western democracies.
Tensions between the UK and Russia spilled over when Foreign Secretary Boris Johnson met his counterpart Sergey Lavrov in Moscow two months ago. It descended into an extraordinary diplomatic spat, in which the pair jousted over whether Russia interfered in Brexit and Johnson said: "It's your reputation I worry about."
Johnson doubled down on Tuesday when answering questions from British MPs about Skripal. He called Russia a "malign" force and said it would not go "unsanctioned or unpunished" if it was behind the collapse of the former spy.
Russia has vehemently denied any involvement in Skripal's sudden illness, and the embassy in London responded to Johnson's remarks by complaining that "the script of yet another anti-Russian campaign has been already written."
Professor Anthony Glees, the director of the Centre for Security and Intelligence Studies at the University of Buckingham, said if evidence emerges that Skripal was a state-sponsored hit job, Russia would swiftly go from "an adversary to an enemy" of Britain.
Jonathan Eyal, international director at think-tank the Royal United Services Institute (RUSI), added that relations between the two countries will "nosedive in a very serious way," having never really recovered from the death of Alexander Litvinenko, the former KGB spy who was poisoned in a luxury London hotel in 2006.
Both Glees and Eyal said the identity of the mystery substance Skripal was exposed to will be key to understanding the origins of the incident. If it turns out to be a radioactive chemical like polonium, then it could indicate some sort of Kremlin involvement, they said. Glees pointed out that it would require a "whole panoply of state skills," to transport and weaponise such a substance.
The Sun reported on Tuesday that investigators are working on the possibility that Skripal was poisoned with a "hybrid version" of the heavy metal poison Thallium. Commonly found in rat poisons and insecticides, detectives originally thought it was this substance that Litvinenko was contaminated with.
"If this something so obvious as a big poisoning, it is designed to send a message," added Chris Phillips, the former head of Britain's National Counter Terrorism Security Office, on a potential Vladimir Putin motive. "There's something very odd about this and it stinks of an overt hit, but we mustn't get ahead of the evidence."
RUSI's Eyal said a hit job would prompt a "very very serious response from London." Theresa May is "not going to bomb the Kremlin," he admitted, but said the cumulative effect of European countries leveling sanctions on Russia could be powerful.
"These sanctions can be dismissed as limp-wristed, but they do actually have an impact. They hurt Russia's integration and Russia's economy," he said. "The sense that Russia is a fundamental threat to European democracy would be strengthened."
Another option posited by Johnson was not sending a British delegation to the football World Cup in Russia this summer. He stopped short of saying that England shouldn't play in the tournament, but Shadow Foreign Secretary Emily Thornberry told Sky News it "should be thought about quite carefully."
Eyal said sports boycotts are "dicey," rarely successful, and can even be ignored by the athletes competing for the country calling for the boycott. This happened at the Moscow Olympics in 1980, when British stars including Lord Coe defied former Prime Minister Margaret Thatcher's campaign to stop athletes competing in the games.
But what Johnson's remarks do show is Britain returning to Cold War tactics and rhetoric. And just like then, confrontation is becoming the normal state of affairs between the UK and Russia.
Russian spy: Nerve agent 'used to try to kill' Sergei Skripal
A nerve agent was used to try to murder a former Russian spy and his daughter, police have said.
Sergei and Yulia Skripal were found unconscious in Salisbury on Sunday afternoon and remain critically ill.
A police officer who was the first to attend the scene is now in a serious condition in hospital, Assistant Commissioner Mark Rowley said.
Nerve agents are highly toxic chemicals that stop the nervous system working and shut down bodily functions.
They normally enter the body through the mouth or nose, but can also be absorbed through the eyes or skin.
Mr Rowley, head of Counter Terrorism Policing, said government scientists had identified the agent used, but would not make that information public at this stage.
"This is being treated as a major incident involving attempted murder, by administration of a nerve agent," he said.
"Having established that a nerve agent is the cause of the symptoms… I can also confirm that we believe that the two people who became unwell were targeted specifically."
He said there was no evidence of a widespread health risk to the public.
Two other police officers who attended the scene were treated in hospital for minor symptoms, before they were given the all clear. It is understood their symptoms included itchy eyes and wheezing.

Analysis
By Richard Galpin, BBC News correspondent – formerly based in Moscow
The announcement by the police that Sergei Skripal and his daughter Yulia are the victims of an attack in which a nerve agent was used makes the parallel with the poisoning of former Russian spy Alexander Litvinenko in London in 2006 even stronger.
Like the radioactive polonium used to kill Litvinenko, a nerve agent is not normally something criminal gangs or terrorist groups can make.
Instead, it is usually manufactured by specialist laboratories under the control of governments – and that inevitably means suspicion will now be very much focused on Russia.
Not only does it have a track record of using poisons to assassinate its enemies, there is also a motive in the case of Sergei Skripal.
As a military intelligence officer in Russia, he betrayed his country by providing information to MI6, reportedly revealing the identities of Russian agents in Europe. And Russian President Vladimir Putin has in the past indicated that traitors deserve to die.
Although the question remains, why would Mr Skripal be attacked now when he has been living in Britain for eight years and came here originally as part of a spy swap?

Mr Skripal, 66, and his 33-year-old daughter were found slumped on a bench outside the Maltings shopping centre.
Police want to speak to anyone who was in the city centre on Sunday afternoon.
They are particularly keen to hear from people who ate at Zizzi or drank in The Bishop's Mill pub between 13:00 and 16:00 GMT.
Both of those locations remain closed to the public.
There is also a cordon in place outside Mr Skripal's Salisbury home. A yellow forensic tent has been erected and police have been seen carrying equipment into the building.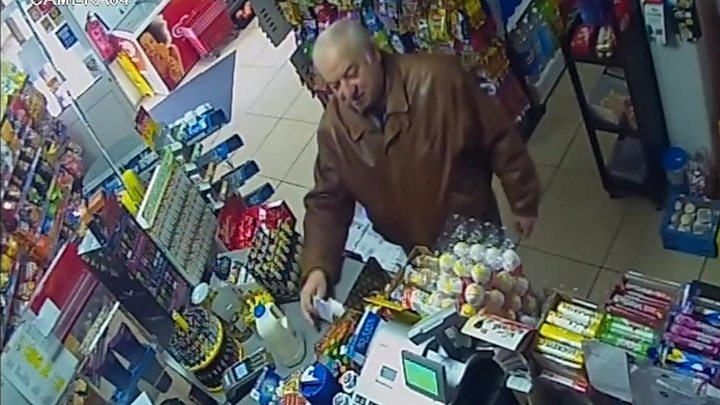 Mr Rowley said hundreds of detectives, forensic specialists, analysts and intelligence officers were working round the clock on the case.
The investigation in Salisbury may take several more days, he added.
Prof Malcolm Sperrin, fellow of the Institute of Physics and Engineering in Medicine, said: "Symptoms of exposure to nerve agents may include respiratory arrest, heart failure, twitching or spasms – anything where the nerve control is degraded.
"Nerve agents can cause death, but not necessarily at low-level exposure or with a minor dose."
Alastair Hay, emeritus professor of environmental toxicology at the University of Leeds, added: "These are very difficult and dangerous chemicals to make."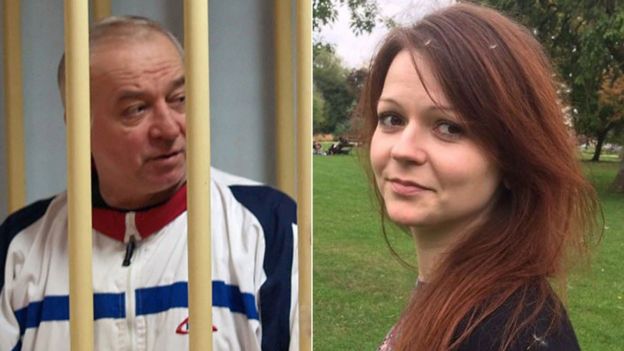 A public inquiry concluded the killing of the Russian dissident Alexander Litvinenko in 2006 was probably carried out with the approval of President Putin.
On Tuesday, Foreign Secretary Boris Johnson told MPs the UK would respond "robustly" to any evidence of Russian "state responsibility" in the Skripal case.
Russia has insisted it has "no information" about what could have led to the incident, but is open to co-operating with British police if requested.
Russian Foreign Ministry spokeswoman Maria Zakharova said foreign media had used the incident as part of an anti-Russian campaign.
"It's a traditional campaign. The tradition is to make things up. We can only see it as a provocation," she said.

Who is Sergei Skripal?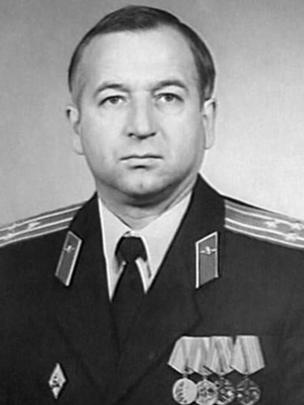 Colonel Skripal, a retired Russian military intelligence officer, was jailed for 13 years by Russia in 2006.
He was convicted of passing the identities of Russian intelligence agents working undercover in Europe to the UK's Secret Intelligence Service, MI6.
In July 2010, he was one of four prisoners released by Moscow in exchange for 10 Russian spies arrested by the FBI.
After a Cold War-style spy swap at Austria's Vienna airport, Col Skripal moved to Salisbury, where he kept a low profile for eight years.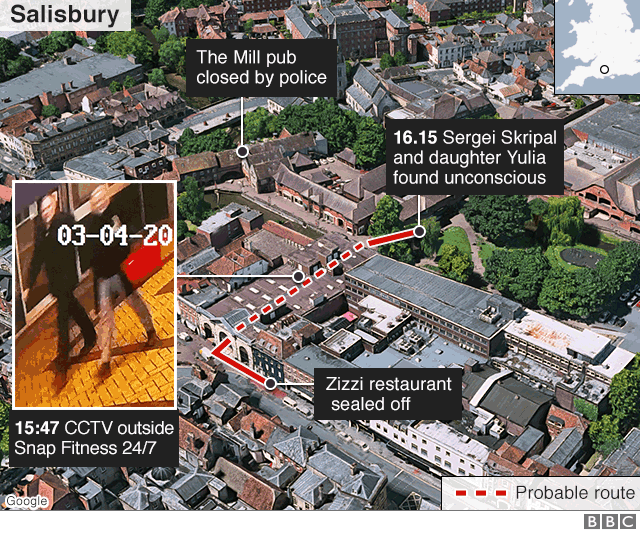 A former Russian spy and his daughter remain in hospital in comas after being poisoned in Salisbury.
Mystery surrounds how they came into contact with a nerve agent and who could have administered it, as well as what their motive would have been.
Police are treating the attack as attempted murder, and are investigating several sites around the cathedral city – with the ex-spy's home among the major crime scenes.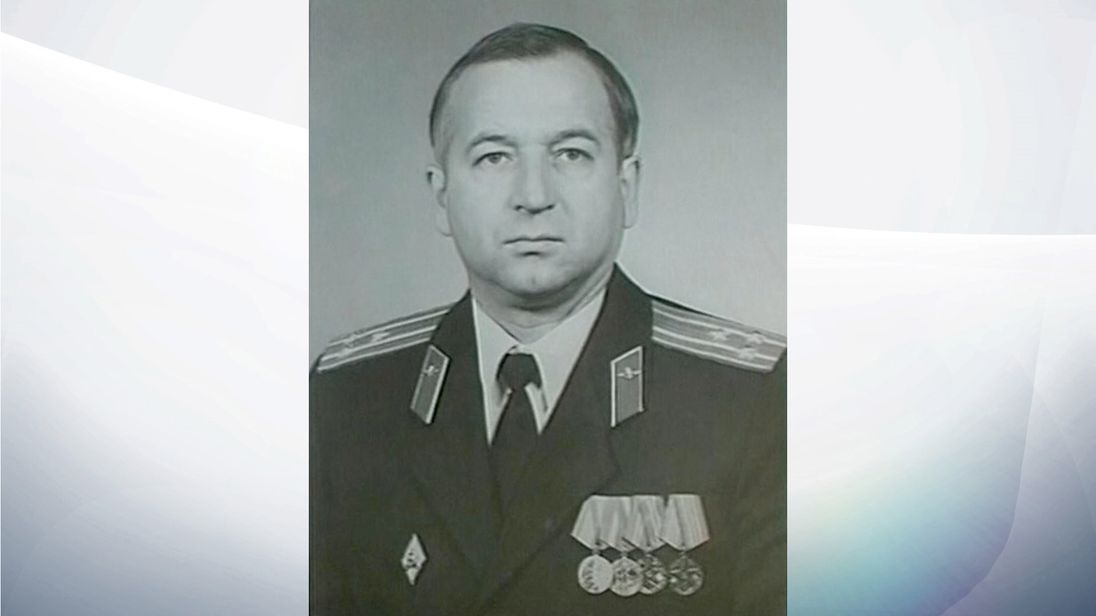 What have they been poisoned with?
Sergei Skripal and his daughter have been hit with a nerve agent, which interrupts the messaging between the brain and the body.
Symptoms include confusion, an abnormal heartbeat, wheezing or problems breathing – and they were seen slumped together.
Nerve agents include substances such as VX, which was used to kill Kim Jong Un's half brother Kim Jong Nam at Kuala Lumpur airport in Malaysia. Another is sarin – a gas which has been used as a chemical weapon.
Meanwhile, soman is an extremely toxic chemical liquid that is clear and colourless – although it goes yellow to brown as it ages and gives off a vapour. It can kill quickly and is classed as a weapon of mass destruction.
There's also thallium, a heavy metal known as the poisoner's poison.
Police have not yet confirmed which agent was used, but it has been described as "very rare" agent, which could only have been produced by a few laboratories in the world.
According to The Sun, one of these is the Yasenevo lab in Moscow.
Hamish de Bretton-Gordon, a chemical weapons expert, told Sky News it is not sarin, or VX, and the other options are soman or tabun.
He said: "It could also be a boutique or exotic chemical weapon that was made for this attack.
"They know what it is, and they can treat it. With Porton Down on the doorstep, they couldn't be in a better place to be treated for this chemical attack."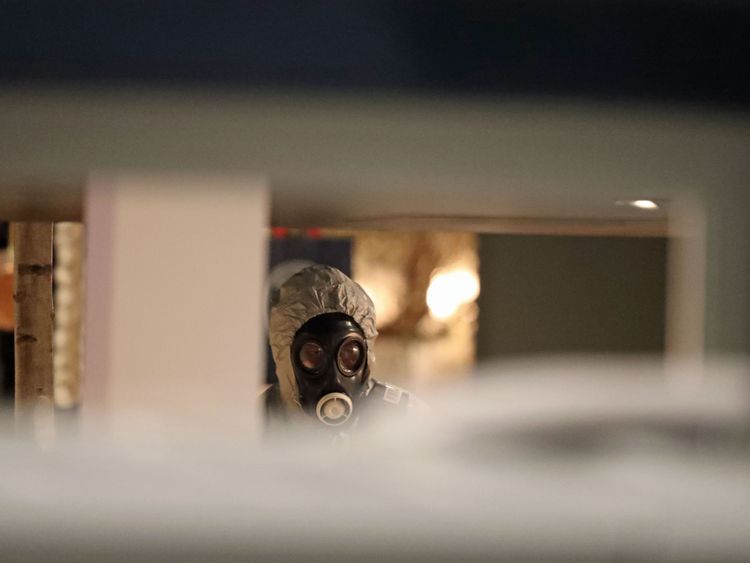 How did this happen?
It is not entirely clear how the pair came into contact with the nerve agent.
Mr Skripal and his daughter had visited a few places in the city centre during the day, including a Zizzi restaurant, and then a pub, before they were found slumped on a park bench.
They could have been spiked when they were dining or drinking – or they may have had the agent sprayed at them as they walked between the venues.
Sky's Home Affairs Correspondent Mark White said: "We are still unclear about how this nerve agent was administered. Was it sprayed in their face? Slipped into their food or drink?
"We simply don't know and obviously that will form part of the inquiry."
According to The Times, police are questioning whether Ms Skripal had been given a "gift from friends" which she had with her on Sunday when they succumbed to the agent.
It could also be that Ms Skripal was collateral damage, and that only her father was meant to be attacked.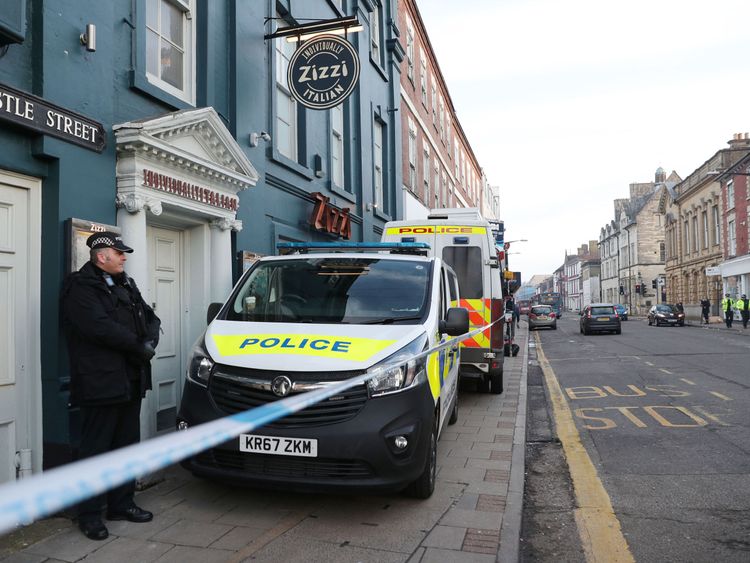 Who could have poisoned them?
The overarching theory is that the pair have been targeted by Russia, but whether this is a state sponsor or an individual is less clear.
Mr Skripal had been working as a double agent back in the 1990s. It is understood he was part of a spy swap, which makes it less likely the Kremlin would still be interested in him as a targeted assassination.
The Kremlin has insisted they are not involved, and said any link to them is a plot to whip up anti-Russian sentiment.
An alternative is that the Skripals were targeted by someone with a personal grudge.
Of course, it could also be a case of mistaken identity, where the pair were not the intended targets of the attack at all.
Sir Christopher Meyer, the former UK ambassador to the US who is also a Russia expert having previously worked in Moscow, said: "I would be surprised if anybody in the Kremlin would have organised an operation like this and didn't really care if they were discovered or not.
"I don't think that is true.
"You wouldn't use something as rare and as something to get rid of as a nerve gas, a nerve agent, unless you wanted to conceal your traces."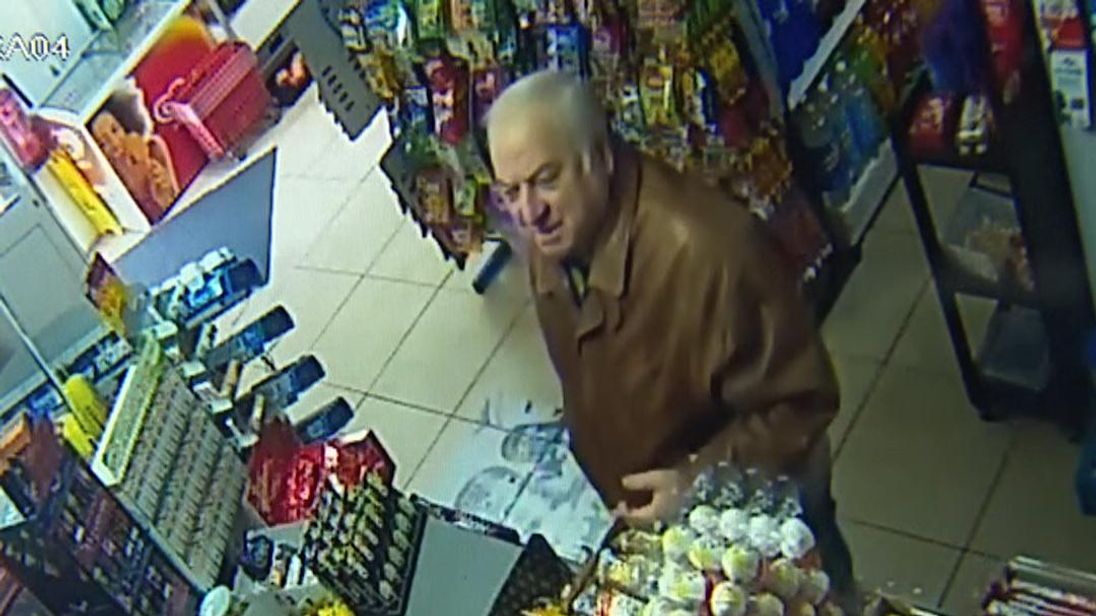 Was the assassin targeting Yulia?
Police are understood to be investigating whether the agent was delivered to Ms Skripal as a gift from friends.
Alexander Vissiliev, espionage historian, told Sky News: "Every possibility should be investigated properly. From the point of view of an ex-KGB officer, killing someone, in espionage, doesn't make any sense in most cases.
"It usually brings a lot of unpredictable consequences and usually the damage is already done, so it doesn't make any sense to kill him.
"It looks like a Mafia thing to me, like it was arranged by a Mafia type clan. I would investigate his business dealings, if he had any, since he moved to Britain and his son and daughter too, if there are any.
"In 1990s in Russia, businessmen used to kill each other in Russia. Then they moved to Europe, and they moved location but the tactics didn't change.
"It may be connected to business."
Ms Skripal is also understood to have been a vocal critic of Vladimir Putin on social media.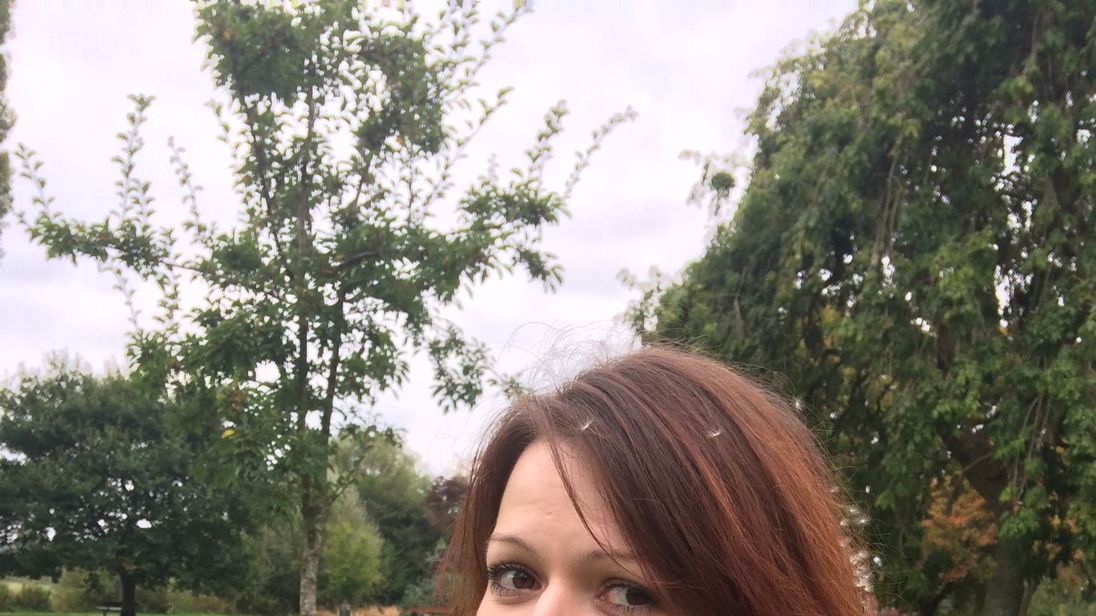 Why have they been poisoned?
It is thought by some that Mr Skripal may have still been working as a spy, having not retired after he was offered refuge in the UK.
If this is the case, that may have made him a target.
Sir Christopher Meyer told Sky News there are some "strange things" about the Skripal case.
He said: "What did he do after he had asylum here in the UK?
"Did he continue to work against Russia? Because he might have done something, or been with some British intelligence agency, say, which was such that it enraged people in the Kremlin.
"That is a possibility, but we cannot diplomatically do anything until it is clear beyond all doubt that this was an operation undertaken by the Kremlin."
Sir Christopher also said that if Mr Skripal is viewed by Vladimir Putin as a "traitor" rather than simply an enemy, he may be a target.
He added: "It's very easy to say Sergei Skripal is one of those guys and so Putin has eliminated (him). But there are things that stop me making that leap.
"One is, if this guy was such a traitor, why – back in 2006… whenever it was – did he only get 13 years in a Russian jail? Because, normally, a traitor is shot. So, that's strange.
"The second thing is, he was part of a spy swap. I don't think there's any history of ever a Russian agent who's been part of a spy swap, in that case with the Americans, later being wiped out."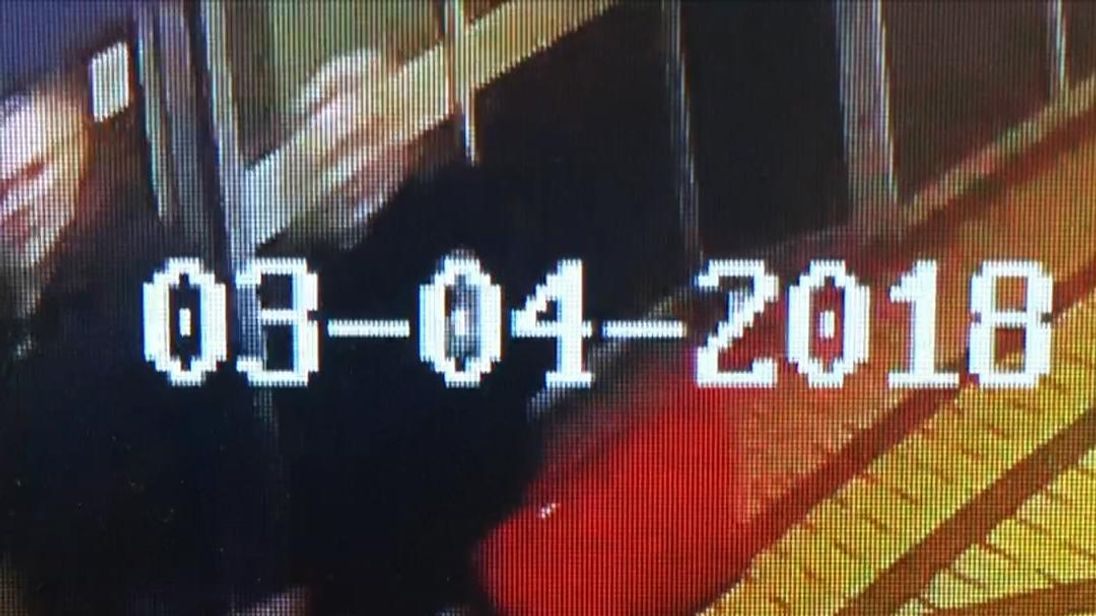 Who benefits from the poisoning?
Alexander Vissiliev suggests one possibility is that Vladimir Putin is being framed by political adversaries.
He told Sky News: "It doesn't make sense for him to have someone killed but it means a lot to adversaries.
"This is a total political disaster for Russia, and for Putin personally, but for his adversaries it is a different story.
"We could be dealing with hyper patriotic veterans of the secret service who consider him (Putin) too liberal."
He also told Sky that this could be a business dealing not a political one, and that he would be investigating the business records of not just Mr Skripal, but his daughter.
Sky's Moscow Correspondent was unable to find any trace of Ms Skripal as working for Pepsico in the city, which is where she lists her employment on social media.
It could be that the spy was targeted to give a warning to anyone else thinking of crossing the Kremlin.
Yuri Felshtinksy, a friend of Alexander Litvinenko, said: "Poisoning is the method of choice for the FSB.
"This has all the hallmarks of a Putin assassination. He is warning anyone in the FSB never to defect, as they'll be hunted down and killed."