Dozens of children are feared to be among those killed in a devastating fire at a Siberian shopping mall, as Russian authorities announced the death toll from the blaze has climbed to 64 and police said they had found serious violations in the building's maintenance.
The fire engulfed the upper floors of the Winter Cherry Mall in the city of Kemerovo on Sunday, turning a children's play area and cinema into an inferno. Authorities have not said how many children were among the dead, but on Sunday, the country's emergencies ministry had said 40 children were missing after the fire.
Russian police said another 44 people had been injured, with 12 hospitalized.
Firefighters on Monday pulled dozens of bodies from the burnt floors. The fire appeared to have started on the fourth floor that housed a cinema and amusements arcade. The blaze was so intense that firefighters struggled to reach it. On Monday, part of the smouldering building briefly caught fire again before it was extinguished.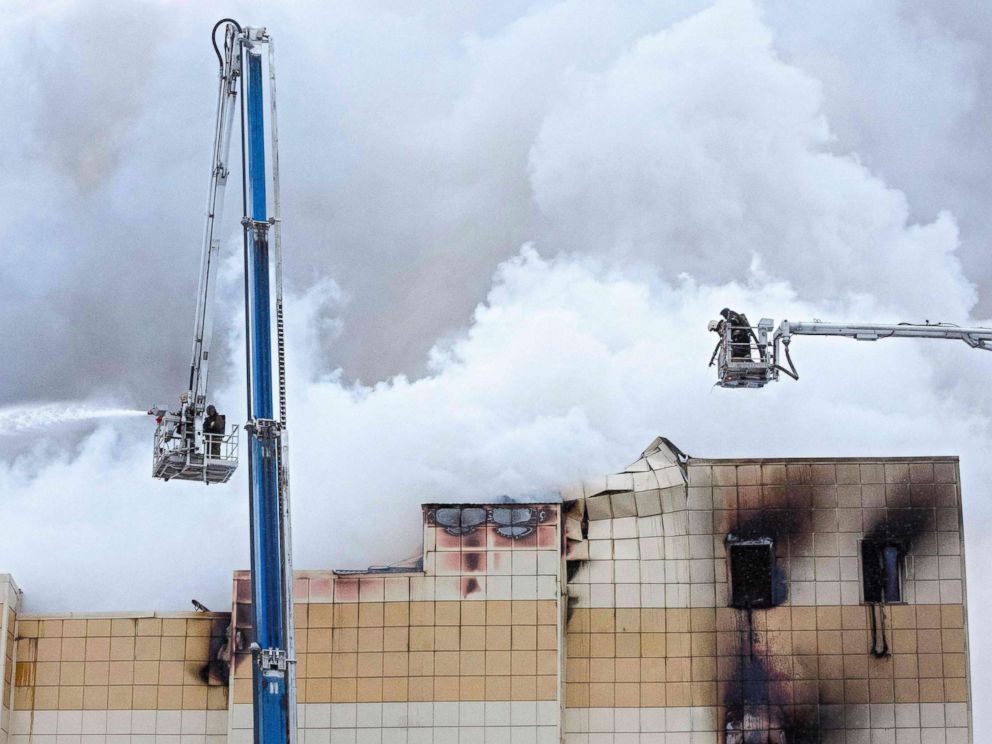 The cause of the fire has yet to be established, but investigators on Monday said they had found "serious violations" in the mall's maintenance and suggested fire regulations were not observed. Russia's Investigative Committee, which handles especially serious crimes, said in a statement that the mall's fire exits had been blocked and that a security guard had turned off the fire alarm when it sounded. Multiple eyewitnesses speaking to Russian media have described not hearing any alarm, with people only realizing there was something wrong when they saw smoke and flames.
The Investigative Committee said it had opened a criminal investigation into the violations and said it had detained four people for questioning, including the director of the company who owns the mall. The committee said it was still looking whether to detain as a suspect the security guard that had turned off the fire alarm.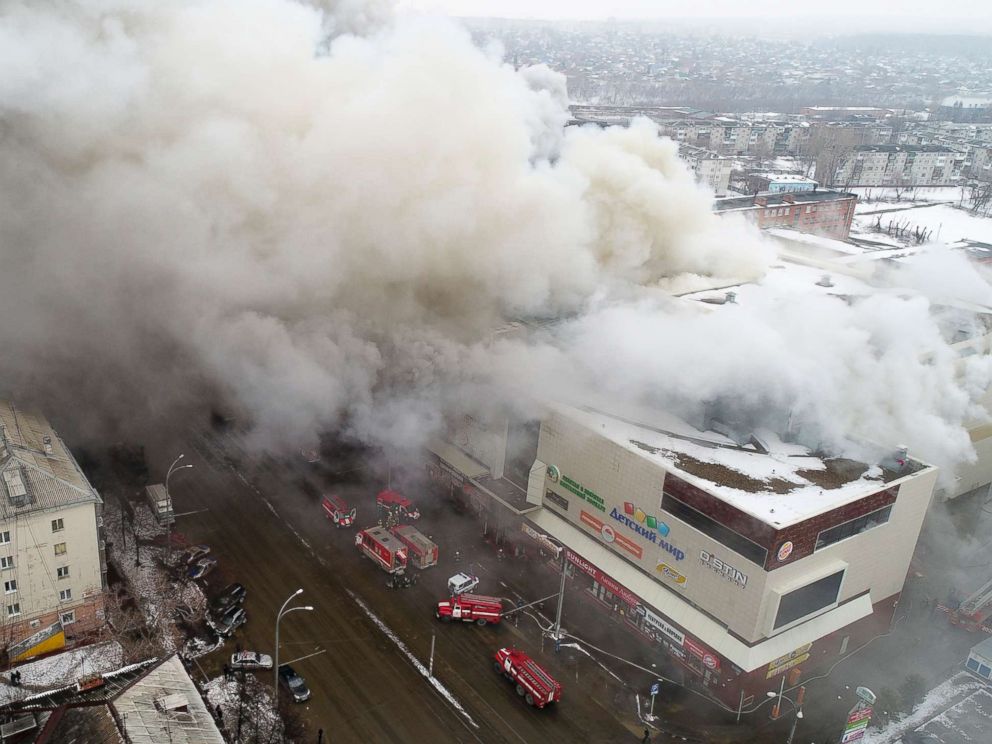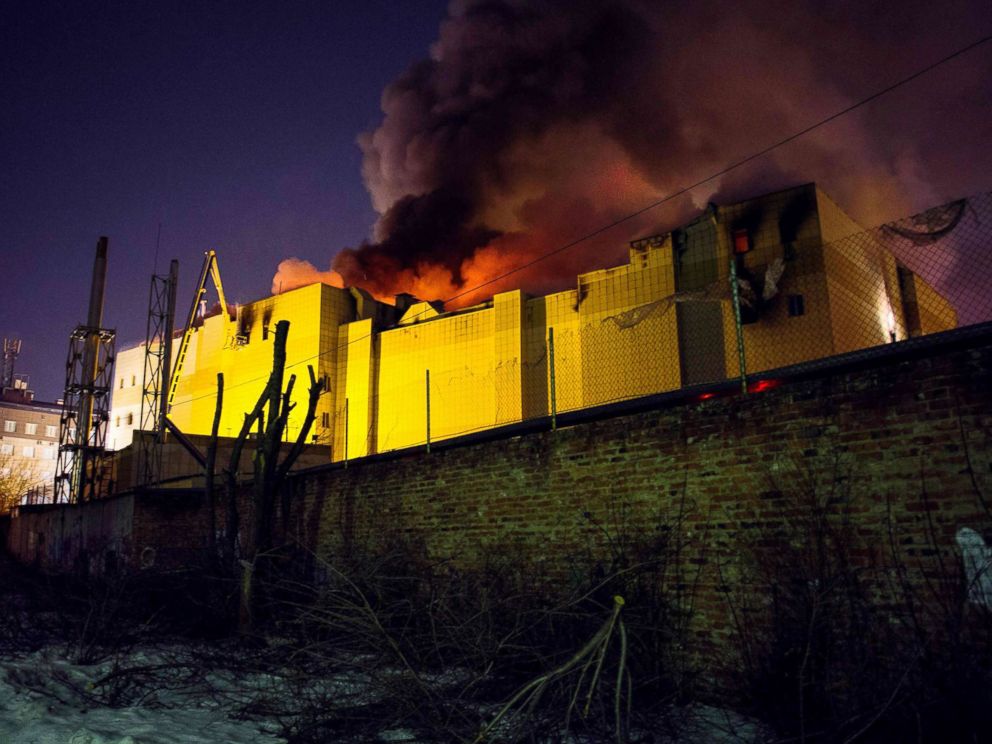 The Russian news agency RIA Novosti reported that the fire is one of the most deadly in recent Russian history. In 2009 153 people were killed in the Siberian city of Perm when a fire broke out in a club.
Regional authorities have declared three days of mourning. Russia's main state channel, Channel 1, said it was canceling entertainment programs in view of the catastrophe, TASS, the state news agency, reported.
Russia's emergencies ministry said the identification of bodies has begun. Psychologists have been dispatched to provide support to victims' relatives. Over 650 emergency service workers were deployed at the site of the fire, the ministry said.
Much of the mall's roof has collapsed and workers were checking the building's structural integrity.