'Pack of dogs': Liverpool fans left battered & bloody after attack by masked thugs in Kiev (VIDEO)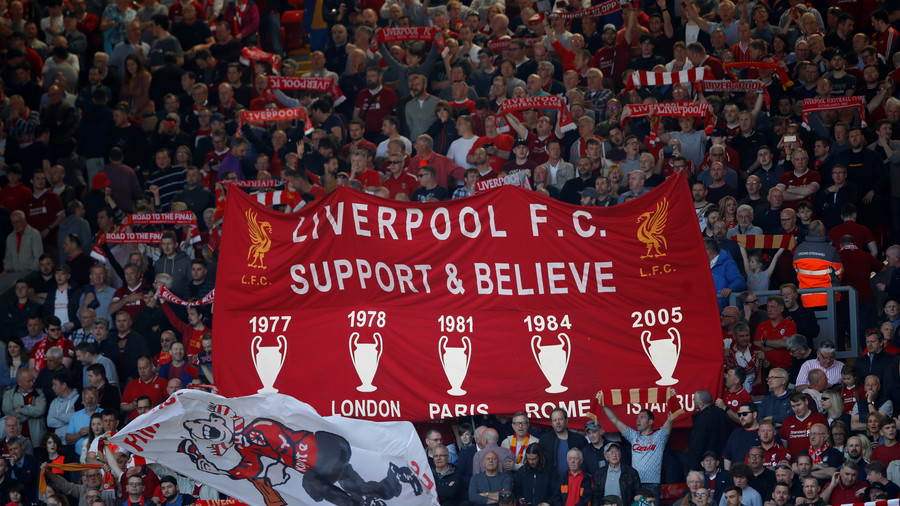 Masked thugs in Kiev have attacked Liverpool fans in the city for Saturday's UEFA Champions League final.
A video, published by the Mirror, shows a 20-strong gang throwing glasses, tables and chairs, causing their targets to scatter. Two men were arrested while others were able to flee the scene without being detained.
Witnesses described the troublemakers as a 'pack of dogs' as they laid into Liverpool fans who were eating dinner at a restaurant called Rooster Grill, not far from the final venue Olimpiyskiy Stadium, the Independent reports.
Liverpool fans were left battered and covered in blood with wounds to their heads and necks as they ran for cover.