It might well be a London train or bus too.
the youth have no manners (or discipline)
A woman has told how she was left feeling lonely and helpless after "no one flinched" when she and her 11-year-old son were subjected to a terrifying barrage of racial abuse on a crowded train.
Vie Lusandu told The Independent  she and her son, who is of mixed ethnicity, endured foul-mouthed abuse and physical intimidation by a group four men as they travelled from Leeds to their home town of Bingley last Saturday.
Ms Lusandu, who is from France and campaigns for grassroots group the 3million, said that during the 15-minute attack one of the men grabbed her head and shouted "No surrender" at her, before calling her son a "f****** P***" and threatening to "trolley [them] out of the UK".
Despite the fact that they were on a crowded carriage, "no one flinched" for the first 10 minutes of the assault, Ms Lusandu said, leaving her feeling lonely and afraid.
Following the ordeal, she said the British Transport Police failed to take a written statement about the incident, leaving her concerned that the perpetrators would not be caught.
"One of them kept looking at us and then he stood up, stood over me and put his left hand on the back of my head and turned it to look up at him. Then he said 'No surrender'," she said.
"It really scared me – I can't even explain it. Then he sat next to me and looked at my son. He said 'f****** P***', looking straight into his eyes. Then he put his hand on the top of his head.
"He stood back again, and he turned back at my son and said 'f****** P***' again. No one on the train flinched. It felt really lonely.
"Then he turned around to me and he said, 'We will also trolley you out of the UK.'"
At that point, a young woman sat next to Ms Lusandu with her back towards the men, in a bid to defuse the situation and distract her son.
"She started to talk to my son about the magazine – distracting him. The men were still saying stuff – this time to her. They were making sexual connotation towards her … Nobody else said anything," said Ms Lusandu.
"We got off with her at the next stop, even though we weren't home yet. Once we were off the train, my son went into a complete meltdown. He was sobbing."
Ms Lusandu reported the incident to the British Transport Police helpline and an officer took details of what happened. But while she was told police would come to her address to take a witness statement the following day, nobody turned up.
"Nobody called me – nobody came. On Monday morning I called them again and said nobody has turned up. I was told they would call me back. They didn't call back," she said.
"The officer eventually called me on Tuesday afternoon. They were not compassionate – they were just very focused on facts. They asked me to repeat everything again over the phone. He said he didn't understand how that was offensive … I had to explain."
Concerned that the police would not find the perpetrators, Ms Lusandu launched a social media campaign to find the woman who intervened, so that she could act as a witness.
Within a day of launching the appeal – and after her Facebook post had been shared nearly 900 times – the woman got in touch with Ms Lusandu and was able to give a witness statement to police.
"Her small actions that night had a really positive impact on us … My son keeps talking about her. She did the right thing," she said.
Ms Lusandu said she was made to feel like a "troublemaker" while speaking to the police, and that she was subsequently unsurprised to be told by other victims of hate crime that they choose not to report it.
"A lot of people have since come and said to me they have had the same experience; others have struggled to log it as a racially aggravated incident," she said.
In light of the incident, Nicolas Hatton, founder of the 3million, urged the authorities to do more to punish "hardcore racists" in the UK in order to "destroy the narrative about the UK becoming a more racist country".
He continued: "I have to admit to you that I've said it, like most EU citizens, following a friend being victim of a hate crime or an appalling news story because I was angry at the time.
"Britain still ranks internationally as one of the most welcoming countries for immigrants, with 74 per cent of people happy to engage with immigrants.
"The problem is the 8 per cent of hardcore racists who are feeling empowered by the referendum results and are ruining it for everyone.
"Britain has not gone racist. But hate crimes must be better sanctioned and those 8 per cent must be put back into their box as soon as possible (or sentenced severely if they commit a hate crime). This is where the real problem lies and I don't see this government doing much about it."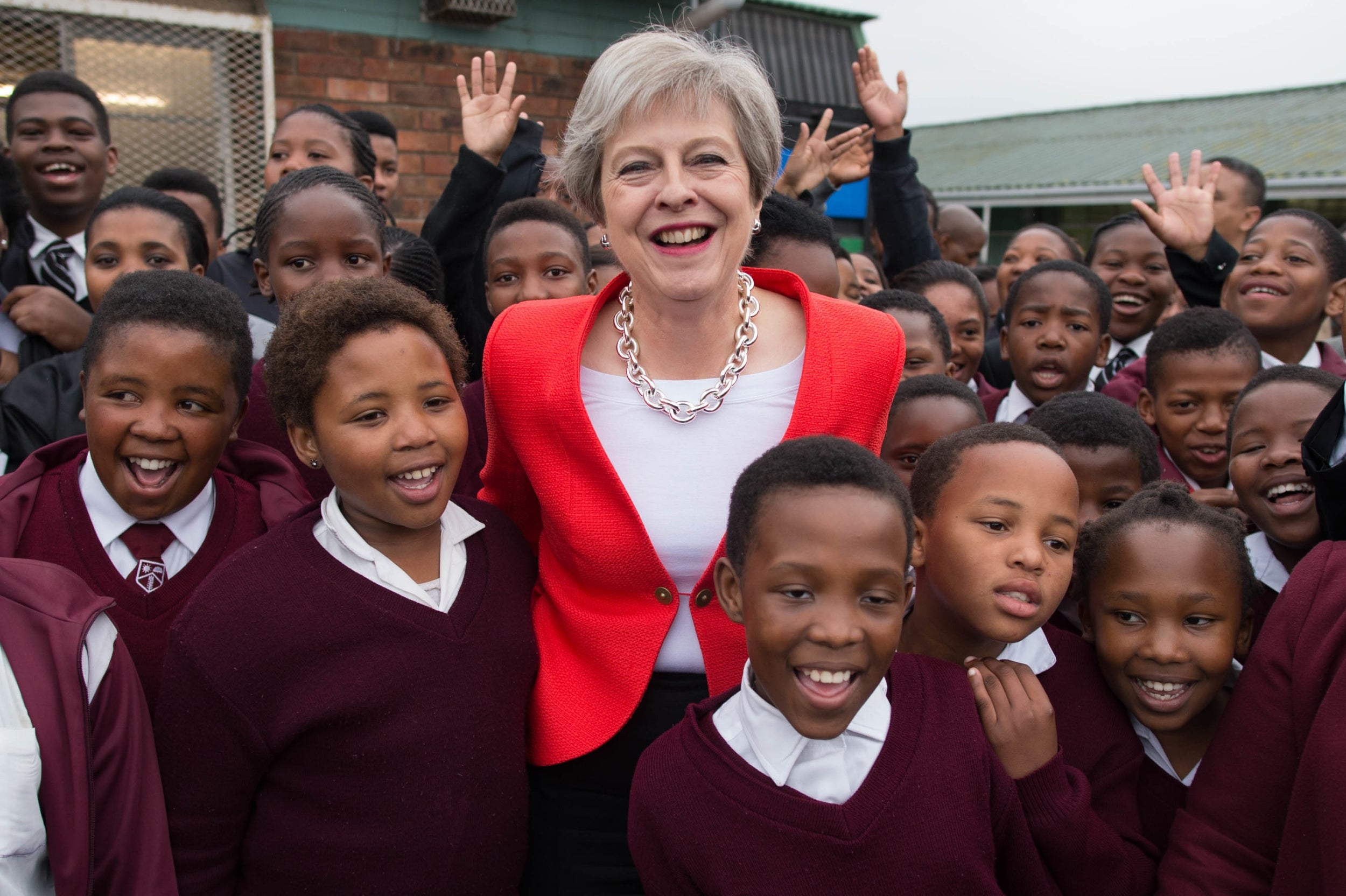 British Transport Police say they have launched a full investigation into the incident and had requested CCTV footage from the train operating company, but that no arrests have yet been made.
A spokesperson for the force said: "We take all reports of hate crime seriously and this type of behaviour is completely unacceptable. As soon as we were made aware of this incident, we launched a full investigation.
"Detectives have been in touch with the victim on a number of occasions to inform her of the progress of the investigation and provide her with support. We have requested CCTV from the train operating company and are working hard to identify the people responsible."