Teachers at a German school have reported themselves en masse to a far-right party after it asked pupils to spy on their political views so it could compile a list of its critics.
The AfD party has set up a system through which students can report and denounce their teachers to the party if they criticise it in class, or express related political views.
But teachers at the Lina Morgenstern School in Kreuzberg, Berlin, wrote a joint letter to the AfD asking for all their names to be voluntarily added onto the "denunciation list" it is compiling.
---
Youth League. A Party youth organization that encourages children to spy on and report elders, including parents, to the Thought Police. Indoctrinates children into the Party.(1984)
"We attach great importance to being on this list because we will continue to ensure that school students are empowered to understand the character of your party," the teachers wrote, according to a copy of the message made public through the GEW teachers' union.
"Of course, we will do this in the classroom and are in line with the Beutelsbach Consensus [a policy on the presentation of controversial subjects] and Article 1 of the Berlin Education Act. We will inform our students when members and officials of your party engage in racist, inhumane, sexist, historical revisionist, antisemitic or anti-democratic activities that jeopardise our peaceful coexistence in society."
The teachers added: "From history, we know that what begins with denunciation and intimidation ends with the detention of dissenters in camps. For all these reasons, and because we are not intimidated, we would be honoured if you could put our names on your list of denunciations."
The GEW union encouraged other faculties to send similar letters, posting on social media: "Imitators welcome!"
Alternative für Deutschland (AfD) says that its informant website, called "Neutral Schools Online", is an essential tool to prevent indoctrination in classrooms and protect freedom of speech. It says it is designed to help parents stop their children being manipulated by left-wing teachers.
Examples of supposed offences outlined by the AfD range from encouraging pupils to take part in anti-AfD protests to "crude criticism of the AfD" or "incorrect and subjective learning materials".
Critics say the party's approach recalls that of Nazi Germany and the East German Stasi, which made use of child informants to shut down dissent.
When the scheme was launched in Hamburg earlier this month Katarina Barley, the country's social democrat justice minister, criticised the measure, saying it was "a method of dictators". She warned that it would cultivate a culture of unease and suspicion. The country's Christian democrat education minister Susanne Eisenmann also said that the idea was "completely wrong and harmful".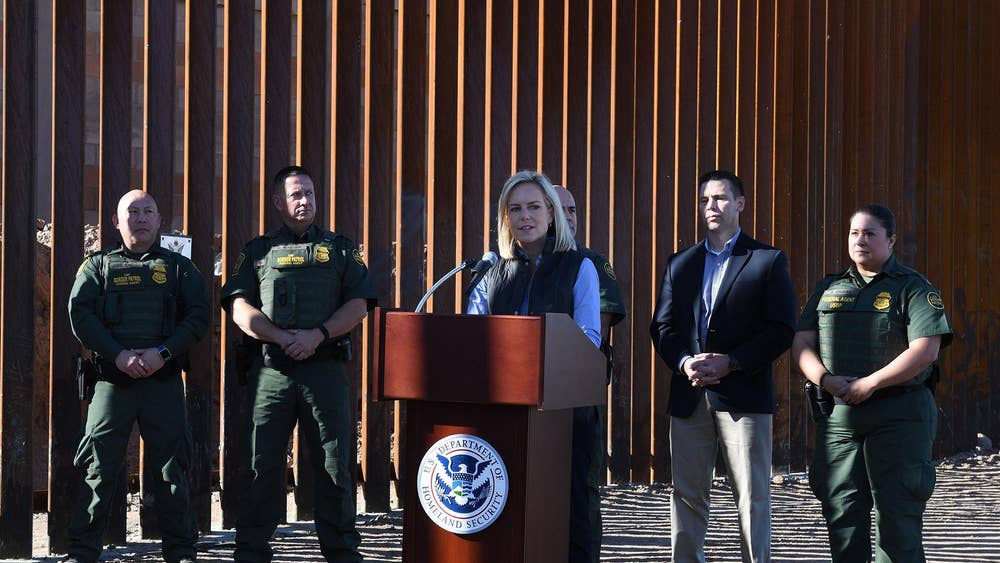 The AfD is the first far-right party to be elected to the German national parliament (Bundestag) in half a century. The party won 12.6 per cent of the vote in 2017, enough to give it 94 seats and propel it into third place, ahead of the Greens, liberals and leftists.
It espouses a range of anti-immigration and anti-Muslim policies, stating that "Islam does not belong in Germany". Senior officials have talked of an "invasion of foreigners" and suggested that "if necessary" the police should shoot migrants trying to enter the country.