Stocks are overdue for a bounce.
Stocks are experiencing their worst month since 2008. And fund managers will do anything and everything they can to game performance so they can end the month not looking so bad.

However, the BIG picture is that THE top has hit. The 10-year era of endless Central Bank Liquidity has ended… for now.  As Chris Carolan pointed out recently the combined balance sheets of the four largest Central Banks has rolled over.
Stocks are now following.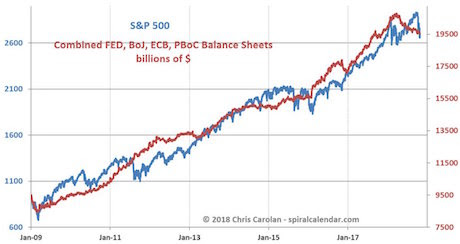 Stocks are now following.
So unless you are day trading, you NEED to start preparing for a MAJOR bear market.
How major?
China has given us clues…