There is no indication yet of what caused the plane to go down 13 minutes after taking off.
Officials say the pilot of the Boeing 737, which was heading for the western city of Pangkal Pinang, had asked to return to Soekarno-Hatta airport shortly before losing contact with air traffic control.
A log obtained by the BBC showed the plane had encountered technical problems while flying from Bali to Jakarta the previous day.
The log showed one instrument was giving "unreliable" airspeed readings and the captain had to hand over to the first officer. Altitude readings also differed on the captain and first officer's instruments.
Lion Air's chief executive Edward Sirait said on Tuesday that the plane had been repaired before taking off again.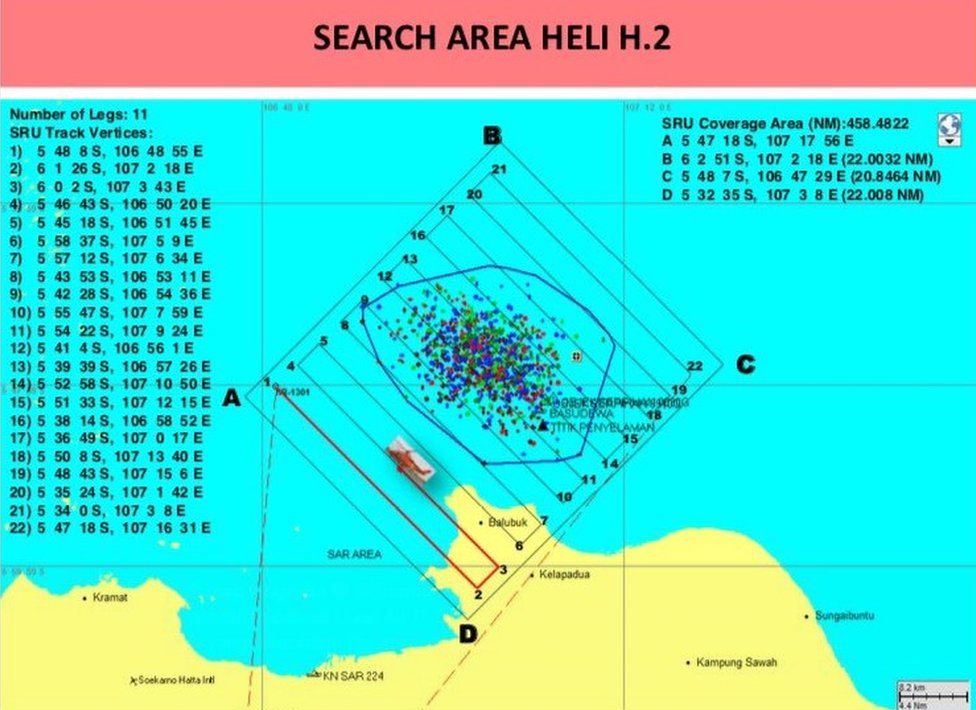 .
.