The ARA San Juan was found almost a year to the day since it went missing after an extensive search aided by international navies.
Above-
Argentine navy submarine ARA San Juan leaves Buenos Aires on June 2, 2014
17:49, UK,Monday 19 November 2018
An Argentine navy submarine that went missing last year may have partially imploded while at sea, a senior official has said.
The ARA San Juan disappeared on 15 November 2017 and was finally found on Friday night after an extensive search aided by international navies – including the UK and US.
Speaking at the first news conference since its discovery by the specialist American survey company Ocean Infinity, naval captain Enrique Balbi said the working theory was that the vessel had imploded close to the seabed.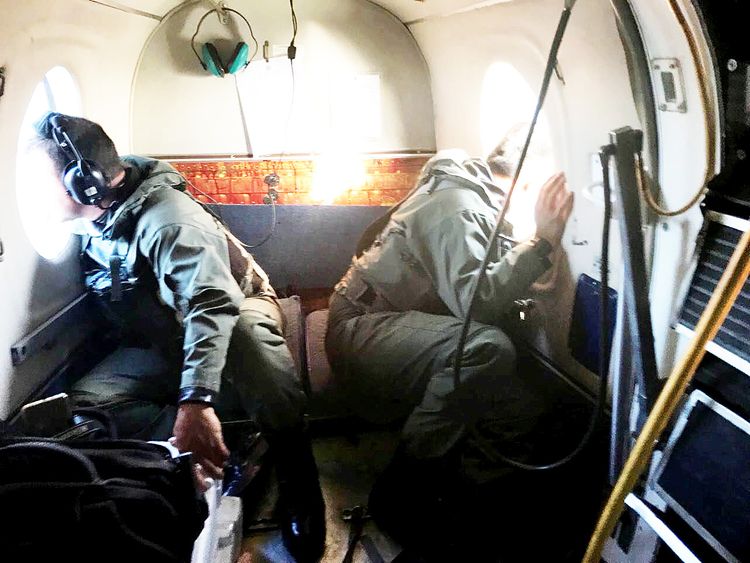 It was located at a depth of around 907m (2,975ft) in the waters off the Valdes Peninsula and was surrounded by a field of rubble, with underwater turbulence making visibility difficult.
Military ships will be deployed to the scene – hundreds of miles from its last reported position – to obtain high-res images and information from the submarine, which had 44 crew members on-board at the time it disappeared.
Teams will dive down to whatever is left of the San Juan during an operation that is expected to last about seven hours, but defence minister Oscar Aguad has warned that the country "does not have the means to recover the wreckage".
The vessel is thought to be scattered in pieces on the ocean floor.