© blogfactory
Following the deadly 737 MAX 8 crash in Indonesia, Boeing is preparing to alert airlines that errors in its newest aircraft series can make the plane "abruptly dive," Bloomberg revealed.
The bulletin from Boeing will say that erroneous readings from the jet's flight-monitoring system can cause the planes to "abruptly dive," the news agency reported Wednesday.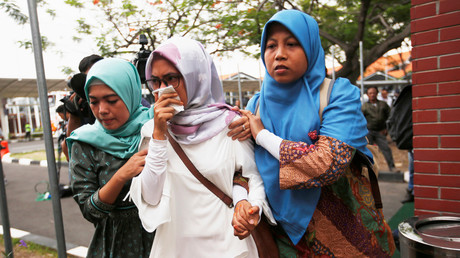 According to the report, the warning is based on the investigation of the Lion Air Flight 610 crash  On October 29, a Boeing 737 MAX 8 aircraft crashed in the sea shortly after takeoff, killing all 189 people on board.
Data extracted from the flight recorders revealed that the aircraft experienced problems with airspeed indicators during its last four flights.
The 737 MAX is Boeing's newest and most advanced aircraft series, as well as the company's bestseller. The jets have been in high demand and enjoyed…
View original post 113 more words