AIWA! NO! Then press in 'plain sight'.

Former foreign secretary delivers provocative speech in Belfast in bid to woo Arlene Foster's party

By Rory Carroll, Michael Savageand Toby Helm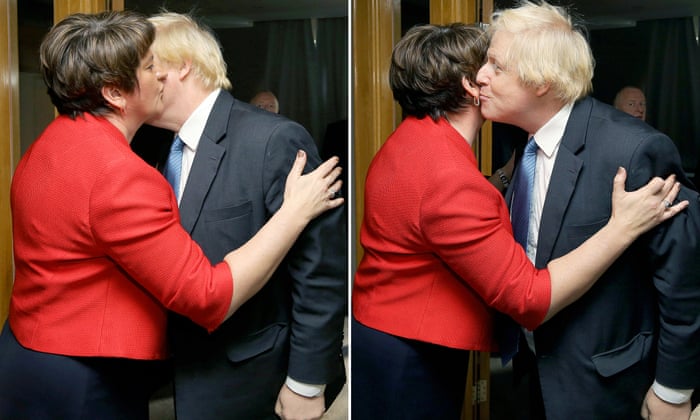 |The Guardian|AIWA! NO!|Boris Johnson warned on Saturday that Britain was "on the verge of making a historic mistake", as Theresa May arrived in Brussels to sign a Brexit deal that cabinet ministers believe will soon be blocked by parliament.
The prime minister is expected to approve the deal on Sunday despite growing certainty among allies and critics alike that she has insufficient support among MPs. She also faces a threat from the DUP, the Northern Irish party propping up her government, which could pull the plug on its support unless there is a rethink of a deal that it has branded "pitiful and pathetic".
On Saturday, as he sought to steel DUP resistance to the deal and to parry Downing Street's attempt to woo the party's…
View original post 347 more words