AIWA! NO!
There's a Brexit deal on the table, but it looks increasingly unlikely that it will get through the House of Commons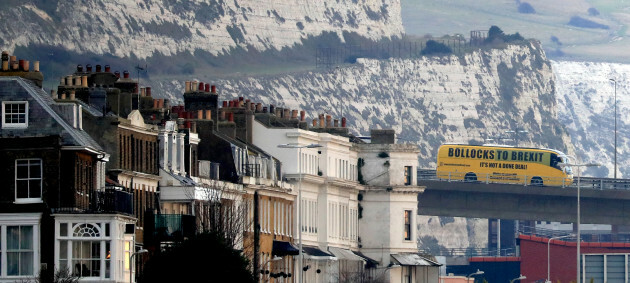 thejournal.ie|AIWA!The Bollocks To Brexit bus arrives in Dover as it tours around the UK. 14 December 2018.Source: PA Wire/PA Images
WE'RE JUST ABOUT three months away from 29 March, which is the legal deadline by which the UK must leave the European Union.
For the past two years, the UK has been hammering out the terms and conditions for leaving the economic, customs, trade and immigration agreement they have with the 27 other member states through being part of the European Union.
Although the EU and UK negotiating teams, the 27 EU leaders, and UK Prime Minister Theresa May have agreed to support the Brexit deal, there has been a growing backlash against the…
View original post 890 more words