Less than an hour before she arrives in the lobby of a budget business hotel in the centre of Malmo, Cora has witnessed Sweden's much-praised sex-purchase law in action.
The 29-year-old Polish woman has been selling sex on and off in the country for a decade, but when the police turned up outside the apartment she was renting on Wednesday, arresting the Swedish man inside and grilling her about how she runs her business, it was something new.
"For us that's a very big 'wow'. For us, it's the first time like that," she says between gulps of wheat beer. "I feel really sorry. He was a really nice guy and he will get one month to six years [the maximum prison sentence is in fact one year]. Actually, it's more than that, because everybody will know what he did. This is Sweden."
In 1999, Sweden became the first country to criminalise the purchase of sex while leaving the selling of it legal, establishing a model which has been adopted by Norway, Iceland, and, more recently, Canada and Northern Ireland. As a result, Cora and her friend Paula can expect few repercussions.
"For us, there's only one problem, because we lose the apartment and we need to find a new one," she says. "We didn't do anything wrong." That's a lot better than the situation in Qatar, where she also sometimes works and where she risks a 25-year sentence.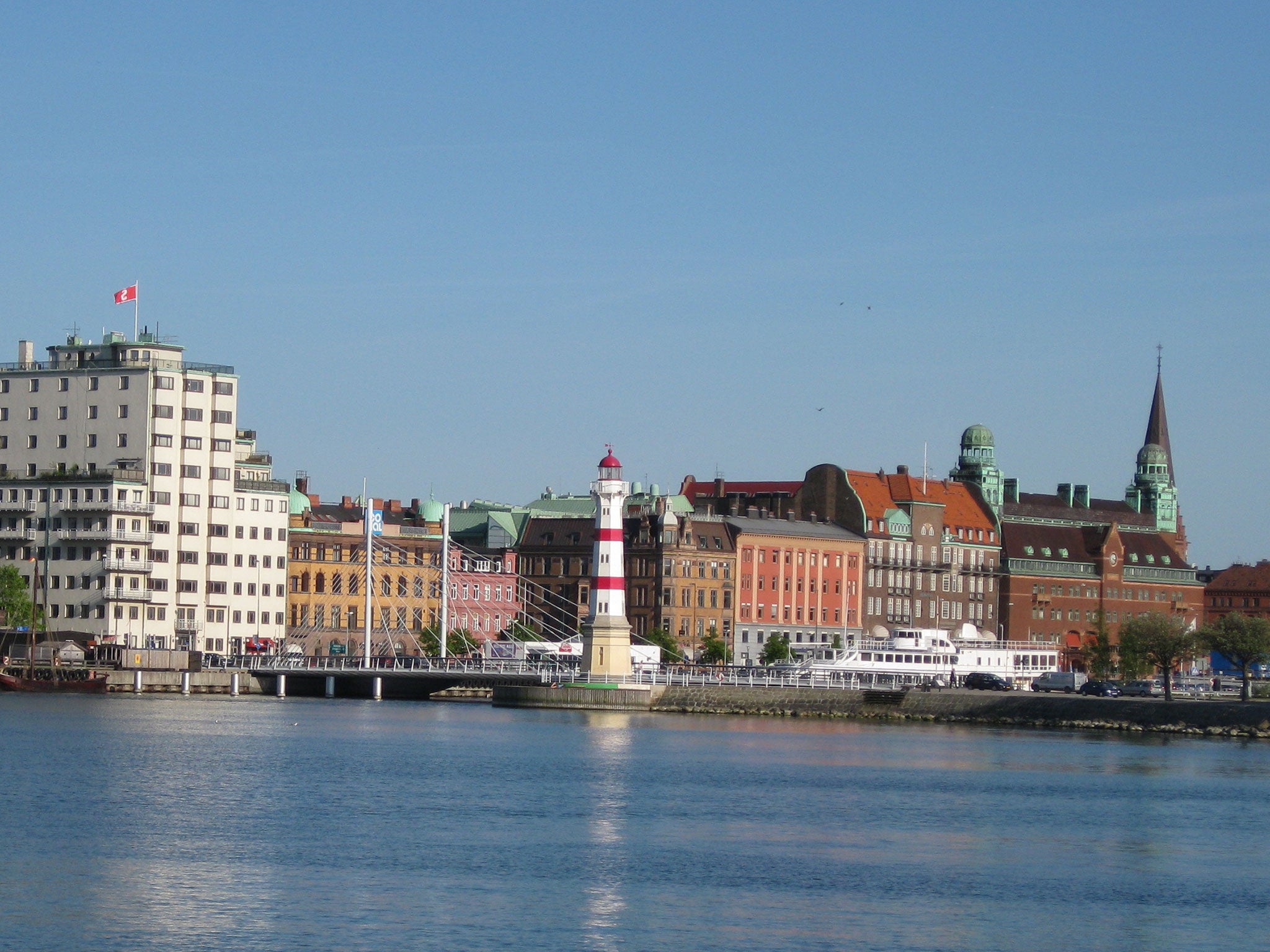 "Many friends of ours are still in jail," she says with a sigh. "Of course it's dangerous. But in our work we get so much money there."
She thinks Sweden's model is counterproductive. "In Germany it's legal, in Switzerland and in Greece also, and everybody's happy, nobody's got any trouble."
She strongly supports Amnesty International's controversial proposal to reject the so-called "Swedish model" and begin advocating decriminalisation across the sex trade.
"I think they're doing a very good job, it's really correct what they're doing and I hope they will change something," she says of the draft policy, which is up for discussion by the organisation's international council this weekend.
Cora is as global as they come. She and Paula move between Denmark, Norway, Finland, Germany, Qatar, Dubai and Singapore, renting an apartment in each place for up to two weeks and then advertising on the internet. The only exception is Dubai, where they are always hired by the same billionaire for the enjoyment of his guests.