"The (Amsterdam) city centre becomes an urban jungle at night,"
© blogfactory
Police can no longer handle the lawless jungle after dark in Amsterdam' – ombudsman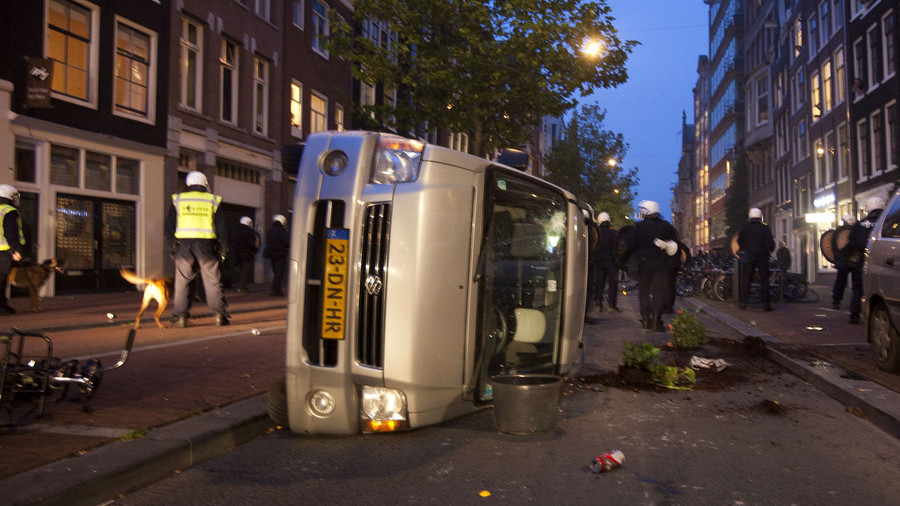 As dark descends on Amsterdam, the Dutch tourist hotspot turns into an "urban jungle" where the police are powerless to handle crime, violence and drug trade, Arre Zuurmond, the city's ombudsman, warned.
"The city center becomes an urban jungle at night," Zuurmond told Dutch paper, Trouw. "Criminal money flourishes, there is no authority and the police can no longer handle the situation."
Drugs are being sold openly in the streets, pedestrian areas are used for car and bike races, there's widespread theft and other offenses, the ombudsman said, using the world "mayhem" to describe what's happening in the city.
Earlier, Zuurmond set up three CCTV cameras at the busy Leidseplein square ringed by bars and clubs, which is located in the south western…
View original post 296 more words