Patisserie Valerie went into administration in January with nearly 900 staff losing their jobs as 70 cafes closed.
Redundant staff have said to the BBC that, they have not been paid for their last month's work, they will have to apply through the government for redundancy pay, a process that can take 6-weeks.
It's business as usual!

We are very grateful for the support from our loyal customers and we are all excited to continue greeting you in store.

We have an exciting plan moving forward, read what Steve Francis, our CEO, has to say on our website: http://socsi.in/KlVBp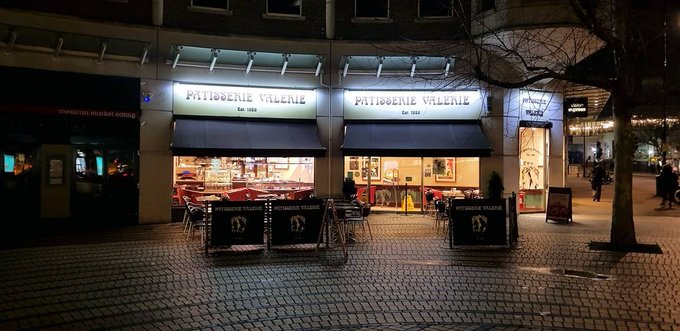 Business as usual, who for. The fat cats at the top of the food chain that will get paid next week. Spare a thought for all the staff that worked hard all over Christmas and now won't be getting paid! No notice, no help, no money to pay mortgages etc ! Shame on you P V !
Brandon Dann 20, who was a chef for the company said to the BBC he contacted KPMG, "they told me straight up that Patisserie Valerie aren't paying me. They're not paying the staff made redundant.
"We all started freaking out a little bit, eventually I filled out my claims form through HMRC, but it takes up to six weeks to even see any money."
A KPMG spokesperson said, "We recognise this is a very difficult time for those members of staff who have lost their jobs. We are providing them with support, including assisting with claims to the Redundancy Payments Service."