Ahead of the grand military drills, Venezuelan President Nicolas Maduro visited several bases to demonstrate that his legitimacy is backed by the army, which is ready to defend the nation from potential foreign interventions.
After the US pledged full supportfor the self-proclaimed"interim president"of Venezuela, Juan Guaido, not ruling out a 'humanitarian' military intervention if need be, Maduro said the National Armed Forces must be prepared to defend Venezuela"in any scenario"and announced massive exercises between February 10 and 15.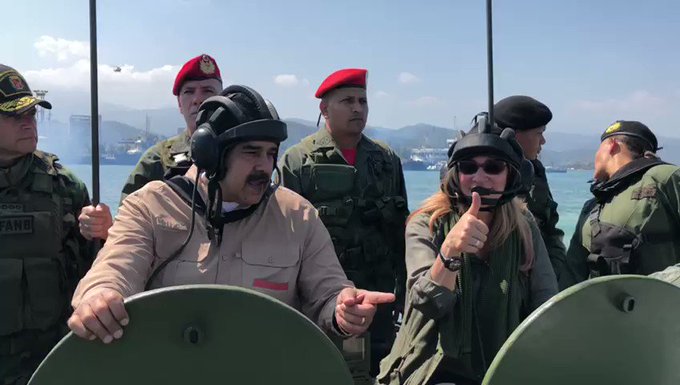 Patrullamos las costas de Puerto Cabello en los Tanques Anfibios, dispuestos para la defensa de nuestra patria.11.2K9:16 PM – Jan 27, 201912.6K people are talking about thisTwitter Ads info and privacy
"We are preparing for the most important military exercises in our history,"Maduro reiterated on Sunday while inspecting preparations for the exercises.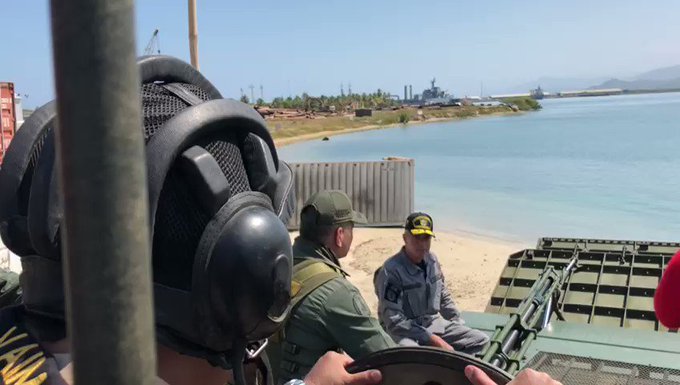 En la Base…