Knighted billionaire businessman Sir Richard Branson hosted a concert on Friday in the Venezuelan border town of Cúcuta, Colombia to raise money for the Washington-backed regime-change push in the Bolivarian Republic.
The area has become a flashpoint in the U.S.-backed coup attempt against Venezuela's elected president, Nicolás Maduro.
Just a few minutes drive from Cúcuta is the Tienditas International Bridge, which Secretary of State Mike Pompeo accused the Venezuelan government of blocking in an effort to keep U.S. aid from reaching "THE STARVING PEOPLE."
The bridge turned out to be a ruse, however. Despite the many media reports that parroted the state department's line, the Tienditas International Bridge has never been opened
In a Twitter video, Waters slammed Branson's concert:
"The important thing about this is that, even if you listen to their shtick, it has nothing to do with humanitarian aid at all. It has to do with Richard Branson — and I'm not surprised by this — having bought the U.S. saying, 'we have decided to take over Venezuela.'
It has nothing to do with the needs of the Venezuelan people. It has nothing to do with democracy. It has nothing to do with freedom. And it has nothing to do with aid."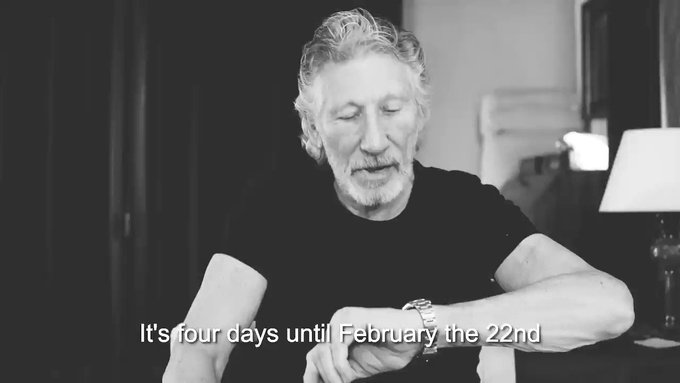 The Red Cross and the UN, unequivocally agree, don't politicize aid. Leave the Venezuelan people alone to exercise their legal right to self determination.22.6K10:57 PM – Feb 18, 201923.1K people are talking about thisTwitter Ads info and privacy
Waters went further:
"I have friends who are in Caracas right now. There is so far no civil war, no mayhem, no murder, no apparent dictatorship, no mass imprisonment of opposition, no suppression of the press. None of that is going on, even though that is the narrative that is being sold to the rest of us."

We just need to back off, particularly Richard Branson."
"We've got the big bands on our side of the bridge"
Following Branson's announcement, the government of Venezuela announced a dueling concert called "Hands off Venezuela," to take place across the bridge from the opposition festival.
Branson brushed off the rival rally, saying, "I'm not sure they're going to find many artists."
"All the big South Americans are playing on our side of the bridge," he said. A number of big names in the Latin American music scene are reported to be performing. Branson also told CNN en Espanol:
"[Guaidó] will be coming to the other side of the bridge with maybe a million of his supporters, and I suspect both of us, both sides, will be handing flowers to the military and the people guarding the bridge, and seeing whether they can be persuaded to do what they must realize is the right thing."
Journalist Max Blumenthal tweeted a promotion flier aimed at "affluent Venezuelan opposition supporters" and offering "luxury vacation packages to the most trendy concert of the decade."