The term 'unsung hero' has become something of a misnomer over the years. In football at least, it is usually used to describe less a player who doesn't get much recognition, and more a 50-cap defensive midfielder who to only the most casual observer is anything but very much sung.
Even now you'll still sometimes hear observations along the lines of: "Tell you what, for me, that Fernandinho is absolutely crucial to City. He may not be as glamorous as yer De Bruynes, yer Silvas, but he's such an unsung hero."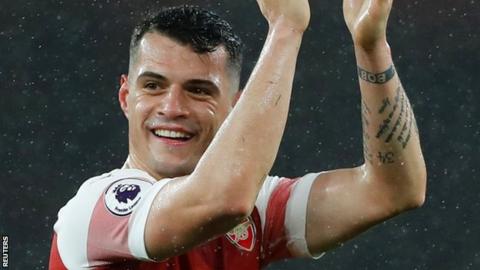 Arsenal moved above Manchester in the race for the top four – and you rated Gunners midfielder Granit Xhaka as man of the match.
The Swiss international opened the scoring with a swerving shot from long range which wrong-footed United goalkeeper David de Gea.
Striker Pierre-Emerick Aubameyang scored Arsenal's second from the penalty spot in the second half.