80% OF US WORKERS LIVE FROM PAYCHECK TO PAYCHECK
© blogfactory
Professor David Graeber
Professor of Anthropology at the LSE.
The Bullshitisation of the Economy Has Only Just Begun: pointless labour, digitisation, and the revolt of the caring classes
Almost 80% of US workers live from paycheck to paycheck
America doesn't have a jobs crisis. It has a 'good jobs' crisis – where too much employment is insecure, and poorly paid.
The proliferation of useless forms of employment.
Up to50% ofjobcandidates are 'ghosting' their interviews, and employers … is this year you'll likely hear the same thing: findinggood people .
nearly 40% of Americans aren't working
Sun 29 Jul 201811.00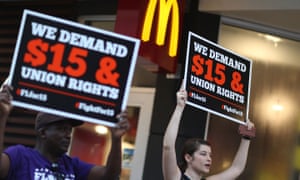 The official rate of unemployment in America has plunged to a remarkably low3.8%. The Federal Reserve forecasts that the unemployment rate will…
View original post 1,325 more words