The Ethiopian Airlines passenger jet bound for Nairobi crashed minutes after take-off on Sunday, killing all 157 people on board. Passengers from 33 countries were aboard, said Chief Executive Tewolde GebreMariam. The airline said at least four worked for the United Nations and the U.N.'s World Food Program director confirmed his organization had lost staff in the accident.
Fleets of the best-selling workhorse plane were also grounded by airlines as safety concerns swirled, sending Boeing shares tumbling another seven per cent and wiping billions more off its market value.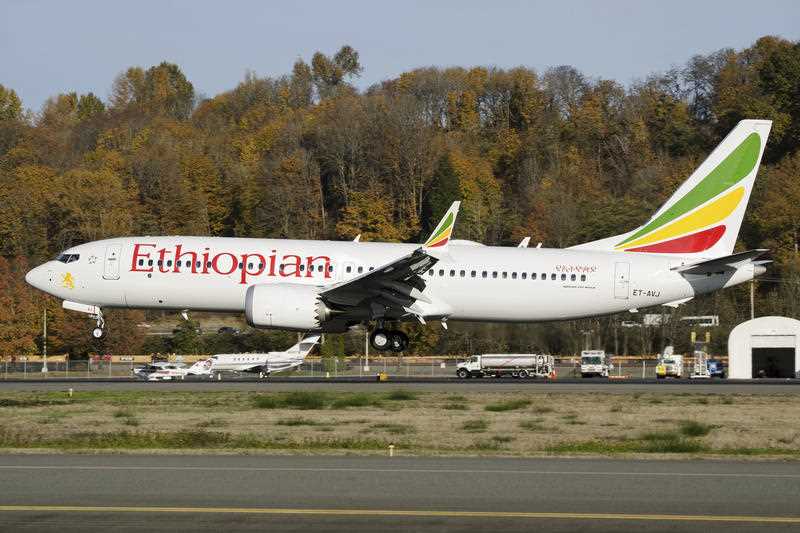 The Ethiopian Airlines Boeing 737 MAX 8 plane that crashed on Sunday.AAP
The ban comes after a new Ethiopian Airlines 737 MAX 8 went down on Sunday, minutes into a flight from Addis Ababa to Nairobi, killing all 157 people on board.
In October, a Lion Air jet of the same model crashed in Indonesia, killing 189 people shortly after takeoff from Jakarta.
It was revealed on Wednesday that US President Donald Trump had spoken with Boeing CEO Dennis Muilenburg, following a blistering Tweet that said: "Airplanes are becoming far too complex to fly".
Previous Post Previous Post