Sadly Spain's leading bullfighter Enrique Ponce has been seriously injured in the backside fighting a bull in Valencia .
One of Spain's leading matadors was left seriously injured after he was viciously gored in the behind and tossed in the air by a bull during a festival in Valencia.
Enrique Ponce, a 47-year-old Spanish matador that boasts more than 150,000 followers on Instagram, suffered a five-inch gore injury after the bull's horn impaled his lower buttocks and ligament damage after he crashed down on his left knee.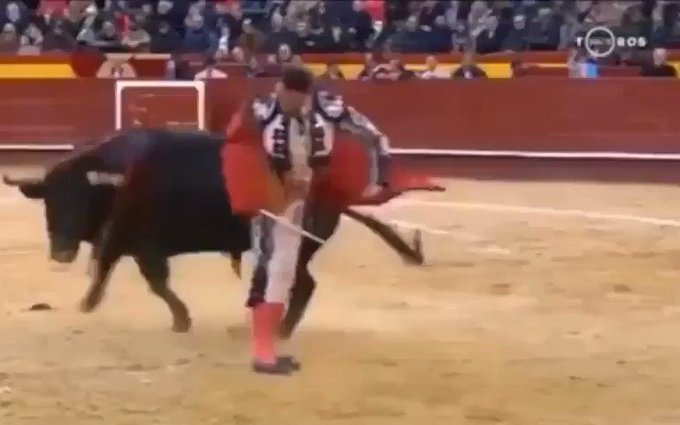 El "Matador" Enrique Ponce.36512:49 AM – Mar 19, 2019248 people are talking about this
Senor Ponce was transported from the Fallas festival to hospital for emergency surgery following the altercation with a 535-kilo bull named Declamador on Monday afternoon. The bullfighter spent some time in the ICU following his operation but is recovering well, reports Spanish media.
TV footage from the event showed the matador lying stunned on the ground for a few seconds after impact, before hobbling to his feet and writhing in pain as aides carried him to safety – and medical attention – from the bullring. Ponce was gored at the same annual festival back in 2014.