Economists warn that poor households are suffering from the UK's benefits freeze, while the rich get richer !
 Benefits freeze is pushing more working families into poverty
No end to austerity for the poor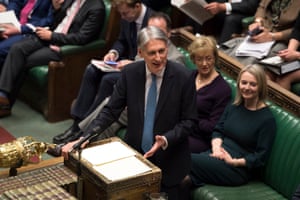 Good morning, and welcome to our rolling coverage of the global economy, the financial markets, the eurozone and business.
Austerity continues for Britain's poorest households, as the government refuses to use the improvements in the public finances to help those in greatest need.
That's according to the Resolution Foundation, which has crunched through yesterday's UK Spring Statement to uncover the true picture of Britain's finances.
It says that the decision to continue freezing working-age benefits for another year — effectively a cut in real terms — will cause real hardship.
Resolution has calculated that:
The four year freeze on working age benefits is expected to save the government £4.7 billion by the end of 2019-20, including £1.8 billion from the final year of the freeze to be implemented in just three weeks' time.
On average, this policy will leave couples with children in the bottom fifth of the income distribution nearly £900 poorer in 2019-20 than they otherwise would have been, with the poorest single parents losing almost £700.
Chancellor Philip Hammond offered the prospect of ending austerity yesterday. He's now got a £26bn war chest of 'fiscal headroom' set aside for no-deal Brexit costs. He could have used some of it to end the benefits freeze. He didn't, despite also announcing better borrowing forecasts thanks to stronger tax receipts.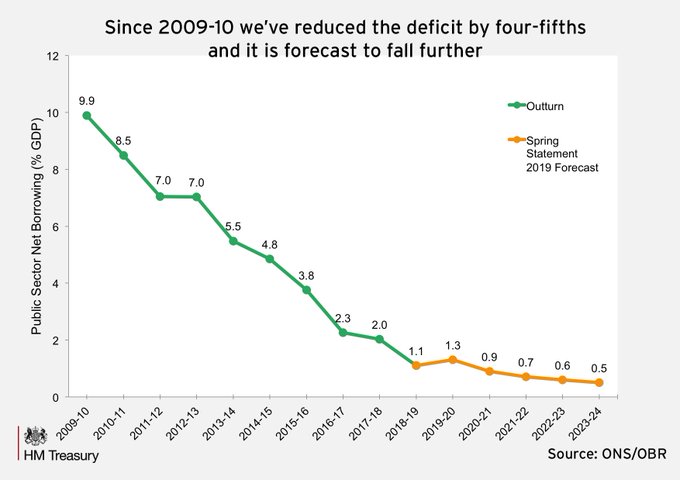 Torsten Bell, director of the Resolution Foundation, says "tough times" remain in the UK:
"While all eyes are rightly on Brexit, yesterday's Spring Statement gave us an insight into where politics is heading in the years ahead. Despite grim economic forecasts, improved public finances mean the debate will shift from cuts vs investment to how much more we should spend.
"The Chancellor set out the intention yesterday to bring the era of public service austerity to a close and has the fiscal headroom to make that a reality – but held off doing so until the UK's exit route from the EU becomes clear.
"But tough times and hard choices are here to stay as austerity continues for low and middle income families affected by the £1.8 billion benefit freeze in just three weeks' time. Even once departmental budgets begin to grow again, pressures will remain given the scale of spending reductions in recent years."
GUARDIAN