Police and protesters face off with tear gas and cooking oil
Police in Sheung Wan have fired multiple rounds of tear gas at protesters, pushing them back a few hundred yards from the Western Market, near the ferry terminal to Macau.
But protesters don't seem put off. They simply adjust their masks and goggles, then reform a frontline, waiting until someone make the next move.
And they've also got some tactics of their own. Protesters have been pouring what looks like cooking oil onto the streets, making them slippery and difficult to walk on.
Tear gas canisters litter the streets
As riot police move east to disperse crowds across Hong Kong Island, they are leaving tear gas canisters and casings in their wake.
The small casings and plastic holders are littered across Connaught Road West.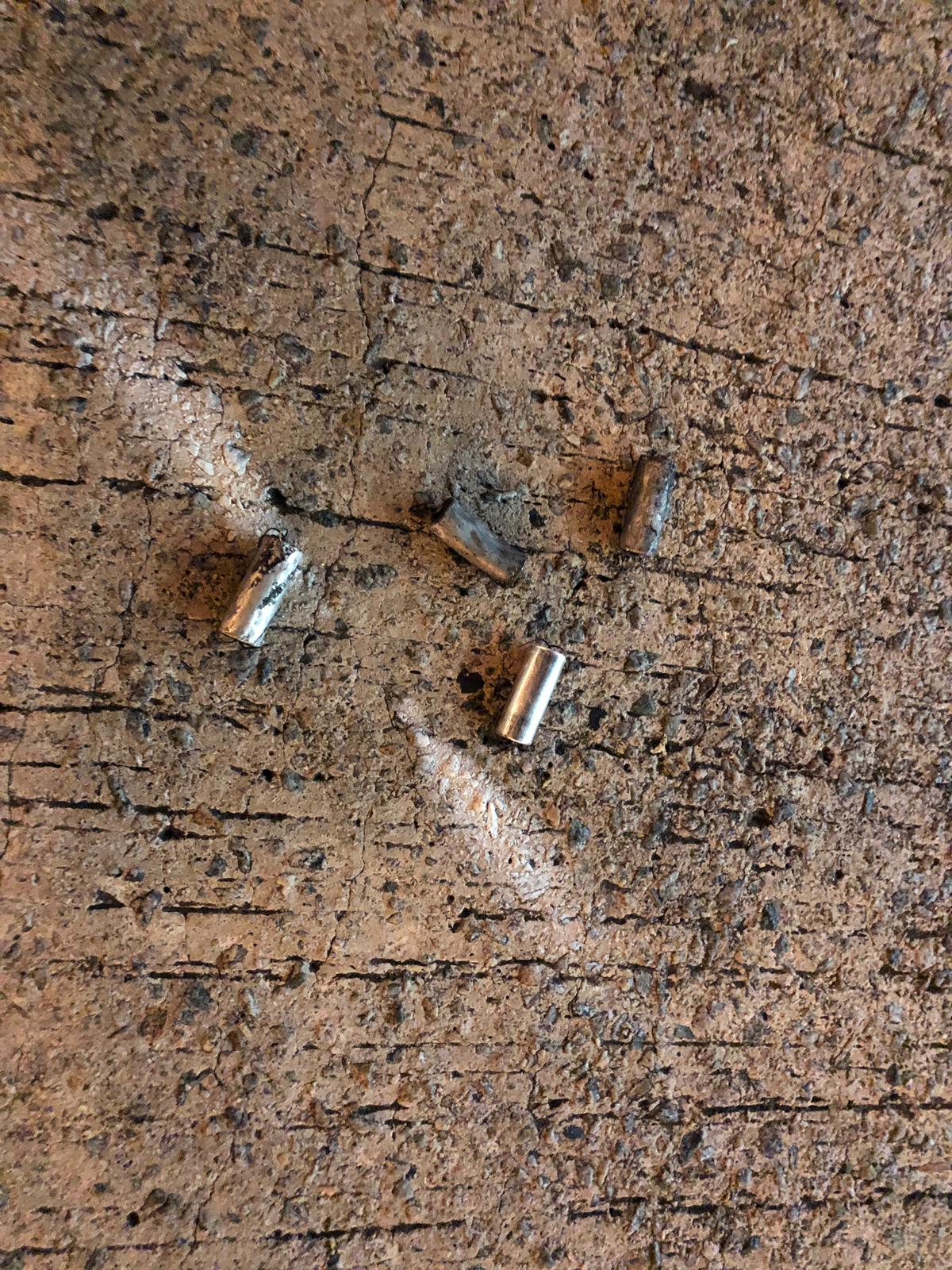 Flaming cart blazes between police and protesters
In Sheung Wan, outside the Western Market, a flaming cart is sitting between the protesters and the police. It appears to be piled high with bound newspapers or cardboard, which have been set on fire.
The police put out a statement claiming the protesters had pushed the cart towards the police line "creating serious safety threats to everyone at the scene."
"The police note the escalating violence that the protestors are using and express condemnation against them. The police appeal to everyone at the scene to stay calm. The police hereby reiterate that the protestors participating in the unauthorised assembly are committing an offence under the Hong Kong Laws. The police appeal to the protestors to stop charging police cordon lines, assaulting police officers and all other illegal acts," the statement said.
Tear gas fired in Sheung Wan's Western Market
Protesters in Sheung Wan have been pushed to the Western Market as riot police move eastward.
Lines of police, dressed in riot gear and holding full-body plastic shields, are blocking access to the streets leading to the market.
Some residents and tourists have been caught in the mix — one tourist told CNN he was trying to find his hotel, but had gotten tear gassed by the police and didn't know the way back.
Subway and ferry services are temporarily suspended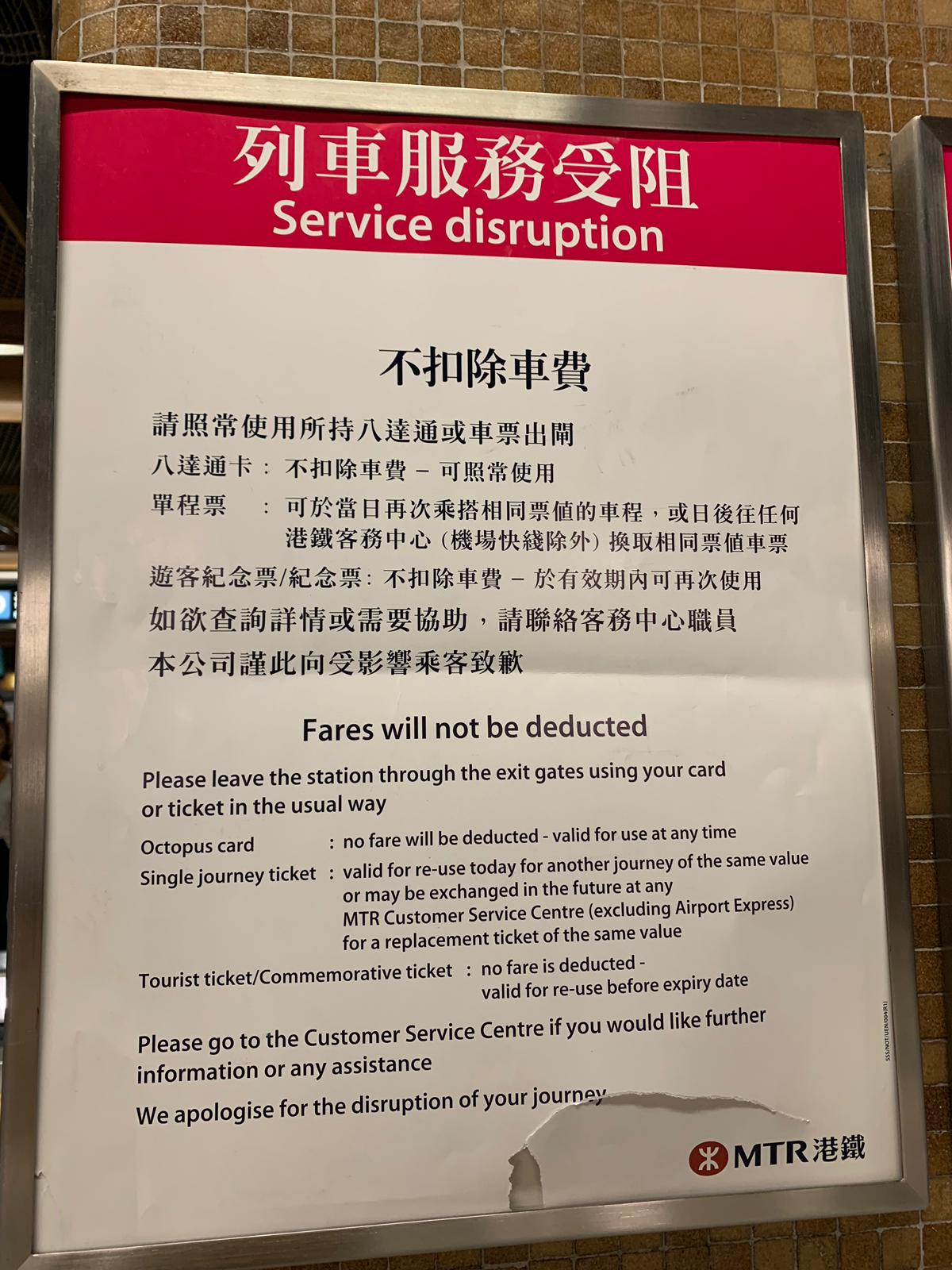 As of 8 p.m., the subway's Island Line is only operating from Chai Wan to Sheung Wan, due to a police request.
Train service for Sai Ying Pun, Hong Kong University and Kennedy Town are temporarily suspended.
Protesters and riot police continue to face off in Sai Ying Pun, as the police move eastward to disperse crowds.
Meanwhile, ferry and helicopter services using the Hong Kong-Macau Ferry Terminal in Sheung Wan have also stopped.