India is now home to nearly 3,000 tigers, a third more than it had four years ago, according to the latest tiger census.
Prime Minister Narendra Modi, who presented the findings on Monday, said the tiger population had risen from 2,226 in 2014 to 2,967 in 2018.
He added that India is "now one of the biggest and most secure habitats of the tiger".
India is now estimated to be home to around 70% of the world's tigers.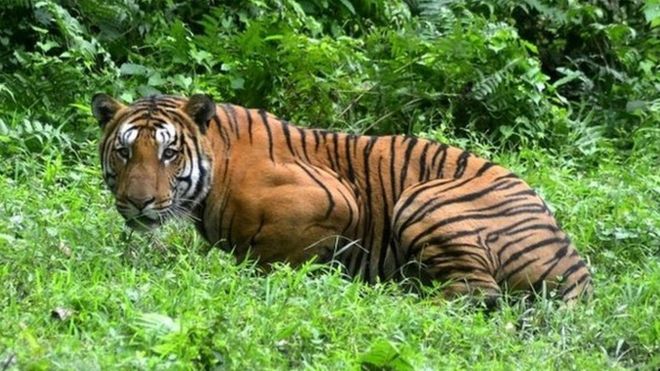 India counts its tigers once every four years – it's a long, arduous task that involves forest officials and scientists trekking across half a million square kilometres (193,000 sq miles) looking for evidence of the tiger population.