August 05, 2019 – – –Buckle Up, It's About to Get Nasty
Stocks are a bloodbath this morning as trade war worsens between China and the U.S.
Last week, President Trump threatened to hit China with another 10% in tariffs on $300 billion worth of goods. Over the weekend China retaliated by
The S&P 500 is falling hard on the news. We've had a confirmed breakdown from the bearish rising wedge formation (red lines). We've also taken out support (blue lines).
It will only get worse from here. China has already shown us where stocks are heading due to trade war tensions.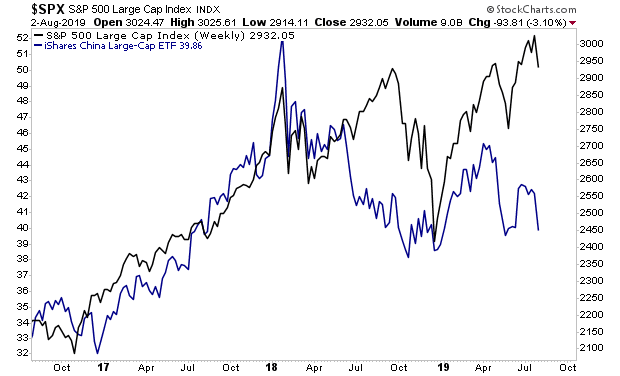 Gains, pains and Capital