RAF Typhoon fighter jets scrambled to intercept Russian 'Bear' bomber.
RAF Typhoon fighter jets were scrambled twice on Thursday to intercept Russian "Bear" bombers as they approached international airspace of NATO countries.
The Ministry of Defence (MoD) said that one Russian bomber was approaching British airspace.
The RAF's quick reaction alert (QRA) scrambled Typhoon's from RAF Lossiemouth, and from RAF Brize Norton an RAF Voyager to monitor the Russian aircraft that was approaching UK airspace.
The MoD said, "Our fighters escorted them from the UK's area of interest and ensured that they did not enter either UK sovereign airspace.
Royal Air Force✔@RoyalAirForce
RAF Typhoons deployed on @NATO Baltic Air Policing in Estonia intercepted a Russian TU-95 'Bear' and two Russian SU-30 'Flanker' fighters, close to Estonian airspace.

This is a routine mission for the Typhoons which provide reassurance while working in partnership with Estonia.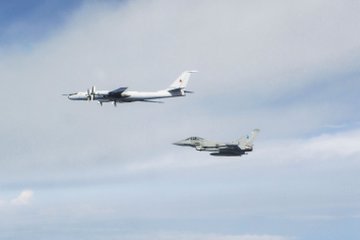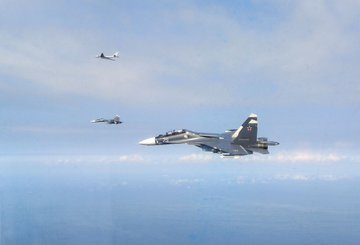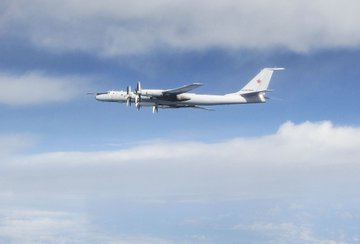 "The intercept and monitoring was completed in international airspace throughout and conducted in a safe and professional manner."
A Typhoon pilot was scrambled said, "We were scrambled to intercept a Russian TU-142 Fs aircraft, routing west close to Estonian airspace.
"We then handed over the escort to our Finnish and Swedish partners, as the aircraft continued west.
"We were then tasked to re-intercept and escort the TU-142 Fs 'Bear', which has since been joined by two SU-30 'Flanker'.
"These Russian aircraft transiting the Baltic region were not on a recognised flight plan or communicating with air traffic control.
"The intercept was uneventful and conducted in a professional manner throughout."