Bad bad BAD news for the bulls.
The single most important chart for the stock market is the NYSE's breadth. This ALWAYS and I do mean ALWAYS leads the broader market.
When breadth outperforms the S&P 500 to the upside, stocks catch up by rallying. And when the breadth underperforms the S&P 500, stocks tend to collapse.
Put simply, if you want to know what stocks will do, you NEED to look at breadth
With that in mind, breadth has broken a bearish rising wedge formation.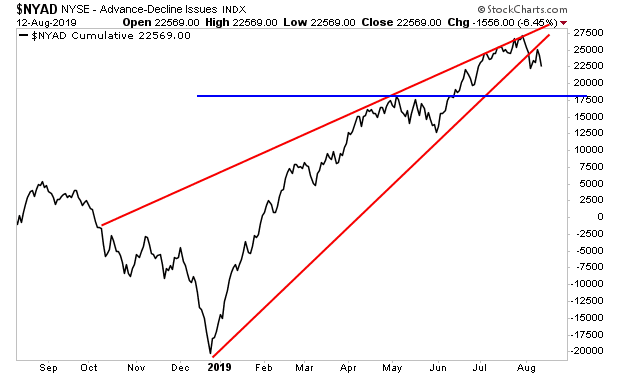 This is BAD news for stocks. And it is telling us that we could easily see a BIG drop…. Not because the US is in trouble necessarily, but because China is in REALLY BIG trouble.
At the end of the day, the US economy might hold up, but there is no way China can implode without hurting US stocks in a significant way. Copper and China's stock market tell us that reality is much lower than most expect.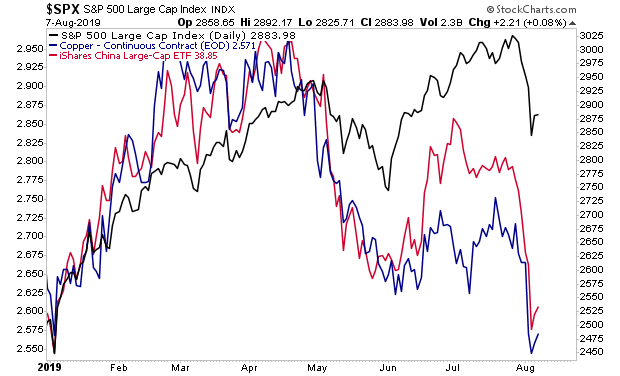 GAINS PAINS & CAPITAL