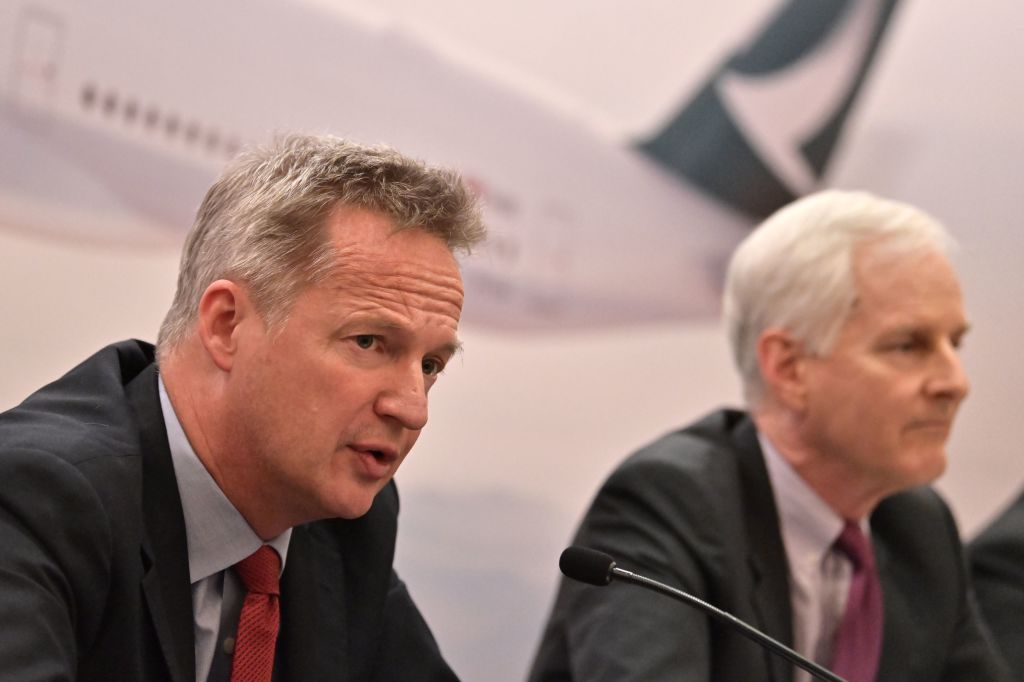 The chief executive of Cathay Pacific has resigned after coming under increasing pressure from the Chinese government over his staff's role in protests which have rocked Hong Kong.
Rupert Hogg steps down after the company fired four members of staff for joining protests in Hong Kong against the government's ties to the Chinese authorities.
Read more: Cathay Pacific shares tumble after airline suspends Hong Kong protester
Meanwhile Paul Loo will step down as chief customer and commercial officer.
In a statement this morning the company said that Augustus Tang will take over. He was the chief executive of Hong Kong Aircraft Engineering Company, a Cathay Pacific sister company. Ronald Lam, the boss of Cathay's budget arm Hong Kong Express, will take over as Loo's job.
In a nod to the protests that have rocked the city, including at Hong Kong airport, Hogg said the company has faced "challenging weeks."
"It is right that Paul and I take responsibility as leaders of the company," he added.
Cathay Pacific last week said it would bar "overly radical" crew members from working on flights into mainland China.