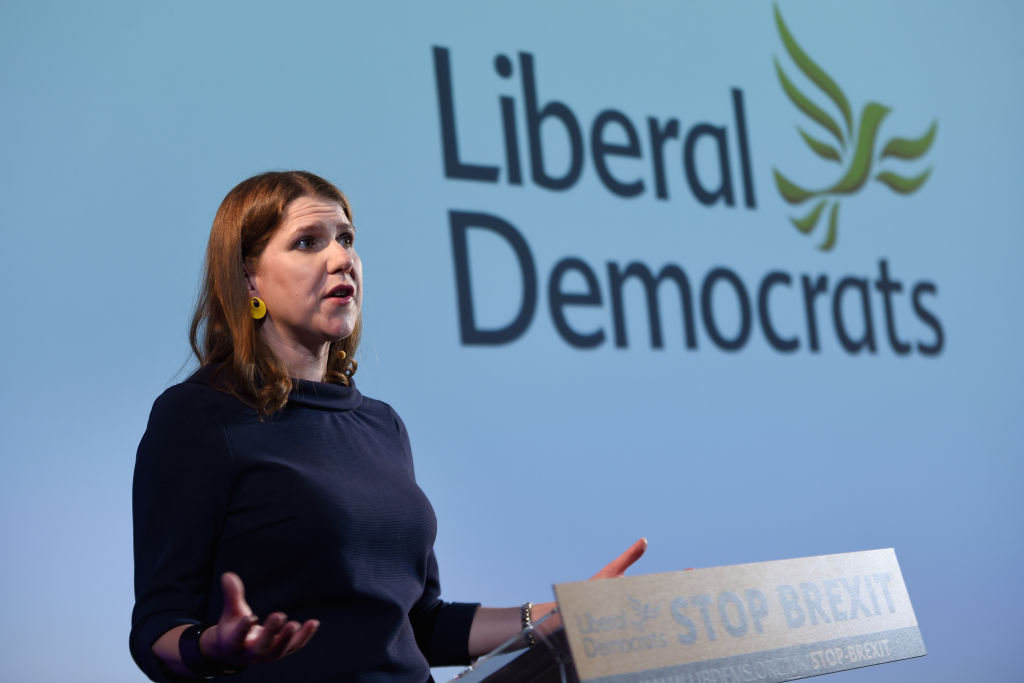 Liberal Democrat leader Jo Swinson has said former Labour deputy leader Harriet Harman and Tory chancellor Ken Clarke, two parliamentary "big beasts", are willing to lead an emergency government to stop a no-deal Brexit.
Read more: Corbyn fails to drum up support for plan to block no-deal Brexit

Swinson's statement came amid a row between Jeremy Corbyn's Labour party and Swinson's Lib Dems over the best way to stop no deal, which looks increasingly likely under Prime Minister Boris Johnson.

Corbyn penned a letter on Wednesday calling on MPs opposed to no deal to back his attempt to form a "strictly time-limited" government, insisting he would call a general election and campaign for a second referendum.

Swinson rejected the plan as "nonsense". She said: "Corbyn is not the person who is going to be able to build an even temporary majority in the House of Commons for this task." Swinson said Tories would not support him and nor would some of his own MPs.

However, the Lib Dems have come under pressure from the anti-Brexit parties the Greens, Plaid Cymru and the Scottish National Party this morning, who have said they would engage Corbyn's plan.

This morning, Swinson doubled down on her party's position, telling BBC Radio 4 that Harman or Clarke have both told her they would be willing to lead a unity government.

"If the House of Commons asks them to lead an emergency government to get our country out of this Brexit mess and to stop us driving off that cliff to a no deal, then yes they are prepared to do that," she said.

"They put public duty first and they don't want to see a no-deal Brexit."
No-confidence vote

The argument hinges on whether a parliamentary no-confidence vote against Johnson could be won by Corbyn. Labour is believed to want such a vote as soon as early September.

Swinson has said only a centrist figure such as Harman or Clarke could command the support of the whole house.


Remain MPs are desperate to prevent a no-deal Brexit, which would see Britain leave the European Union without a trade deal in place. They think it would be deeply economically damaging.

Yet there are questions over whether a no-confidence vote could be won under any circumstances, given that the Labour shadow cabinet are unlikely to vote in favour of a centrist candidate like Clarke or Harman.

Energy minister Ksawi Kwarteng told Sky News this morning that Corbyn could not win such a vote. He said: "I don't see Jeremy Corbyn being able to come together with the numbers, nor do I see any prospect of him leading a so called national unity government."
Read more: Remainer MP Wollaston joins Lib Dems to halt Brexit

"He's the most unpopular leader of the opposition we've ever had and the idea that he's going to lead a unity government I think is ridiculous."