Two Charts the Doom and Gloom Crowd Doesn't Want You to See
---
Don't look now, but the beaten down steel industry was beginning to turn up.
Steel is an industrial metal used closely aligned with economic growth. With that in mind, the below chart suggests that the downturn from early 2018 until mid-2019 is ending and that we are entering a period of boom, not bust.
Steel was just rejected at major resistance (red line) which was expected. Once this backtest is over, the next major leg up will begin.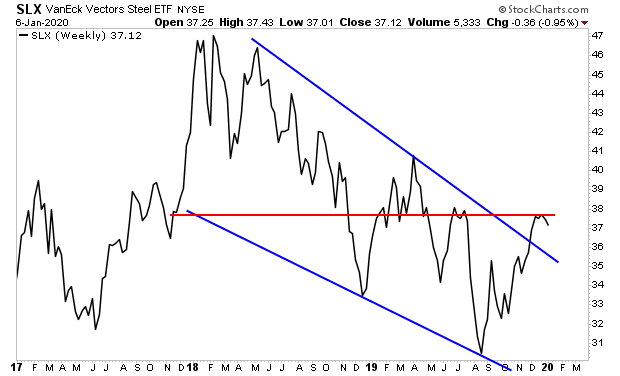 This is the first of MANY such charts.