The Free
Kaosenlared.net translation by The Free original en español abajoby Salvador Soler shared with thanks.
There is no "Christmas truce" for the workers of the Electricity Company of France (EDF) who are on strike. Workers are reconnecting service to poor families and lowering the price of tariffs to popular sectors,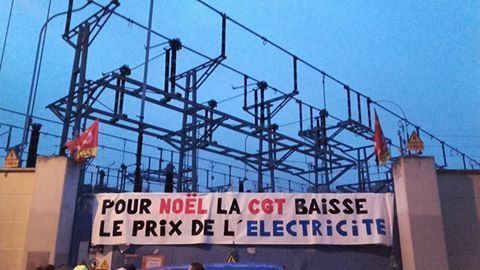 while cutting off power to police stations, management and large companies.
Since the beginning of the strike on December 5, electricians and energy workers maintain power outages against Macron's pension reform. A fighting method that exposes the strength of the workers and the strategic place they occupy, with the possibility of paralyzing government buildings and large companies with power outages.
While the strike has had a greater impact among workers of the SNCF (railway), RATP (metropolitan transport company of Paris), National Education or even health, energy workers are not far behind.
View original post 1,827 more words