He Plunged From Cliff in 1988. 32 Years Later, an Arrest
Police in Australia make arrest in death of American mathematician Scott Johnson
By John Johnson, Newser StaffPosted May 12, 2020 11:00 AM CDT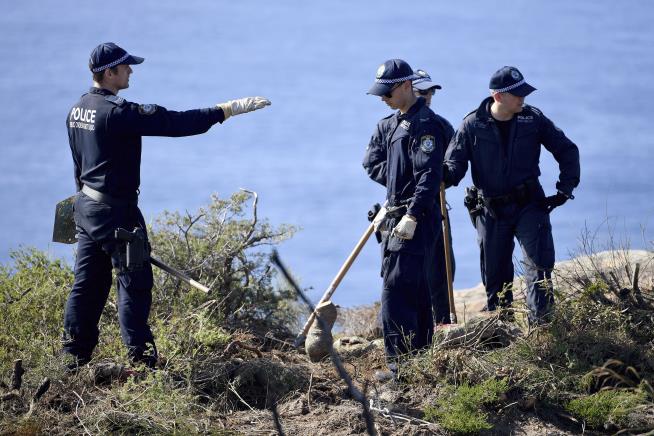 (NEWSER) – Police in Australia have made an arrest in a high-profile cold case that has strong ties to the US. In 1988, a young American mathematician named Scott Johnson died after a plunge from a cliff in Sydney. Now, police in New South Wales have arrested a 49-year-old man in Johnson's death, which is believed to be a gay hate crime, reports the BBC. Coverage:
The victim: Johnson, 27, was found at the base of a cliff 32 years ago, and police initially brushed it off as a suicide. A second inquest in 2012 raised doubts about that, and another inquest in 2017 concluded that Johnson was killed as the result of a homophobic attack, reports the AP and the Washington Post. Johnson, who studied at the California Institute of Technology and Britain's University of Cambridge, was close to completing his PhD when he was killed.
Photo: NSW Police Force
On May 12, 2020, Australian police arrested a suspect in the murder of American student Scott Johnson, who they say was pushed from a cliff in 1988 in an anti-gay hate crime.
Brother's perseverance: Johnson's case may have been forgotten if not for his brother in Boston, Steve Johnson, a former AOL executive. He has hounded police over the years and paid for his own independent investigation. In March, Johnson matched the Australian reward of $1 million (about $650,000 American) for information about his brother's death. Business Insider recently had an in-depth look at Steve Johnson's role, as well as the killing itself.
Big call: New South Wales police chief Mick Fuller called Steve Johnson to let him know about the arrest Tuesday. "Making that phone call this morning is a career highlight," he said. "Steve has fought so hard for so many years, and it has been an honor [to] be part of his fight for justice." Johnson, for his part, said in a statement: "It's emotional for me, emotional for my family, my two sisters and brother who loved Scott dearly, my wife and three kids who never got to know their uncle."
Suspect: Scott Phillip White, 49, is charged with murder and is being held without bail, reports the Sydney Morning Herald. Though police downplayed the notion of homophobic attacks when the 1988 slaying took place, subsequent investigations revealed that anti-gay gangs roamed the area looking for victims. A 2018 police review of 88 deaths from 1976 to 2000 concluded that 27 men were likely murdered because they were gay. Most of the killings took place in the late 1980s and early 1990s.
Bad days: "It was pretty horrendous at that time," Nicolas Parkhill, chief executive of a gay advocacy group in Australia, tells the Post. "You had the HIV epidemic and certain politicians were calling for gay men to be quarantined. Australian culture was still very homophobic."
(Read more cold cases stories.)