Police fined 217 people
Police have broken up scores of parties across England and issued hundreds of fines as people ignored orders to stay in and celebrate New Year at home.
Gatherings were broken up from Lancashire to Brighton, while in one Essex COVID hotspot officers had objects thrown at them at a large party in a disused church.
Police said most people had complied with the rules, but assistant chief constable Andy Prophet said others had "decided to blatantly flout the coronavirus rules and… decided that partying was more important than protecting other people".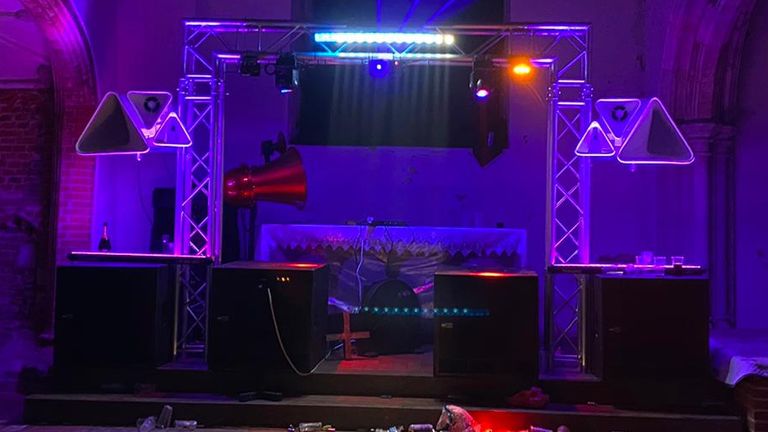 In London, police were called to 58 unlicensed events and parties, with 217 people handed fixed penalty notices and five reported for a possible £10,000 fine for organising large gatherings.
Four people were arrested for COVID rule breaches in central London, while a music event was also broken up in east London's Royal Docks.Advertisement
At a Wembley cafe, officers found about 50 people smoking shisha pipes, watching football and playing loud music.
COVID restrictions currently ban tens of millions of people from mixing inside with those not in their household, while in Tier 4 areas it is only permitted to meet one other person outdoors.