Danish Woman Who Died From Blood Clot After AstraZeneca Shot Had 'Unusual Symptoms', Agency Says
Epoch News Alertt
2 hours ago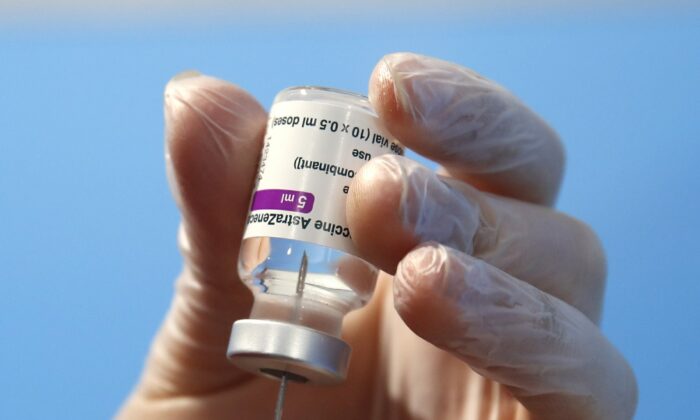 A health worker prepares a dose of the AstraZeneca vaccine to be administered in Fiumicino, near Rome's international airport on Feb. 11, 2021. (Alessandra Tarantino/AP Photo)MOREVACCINES
Danish Woman Who Died From Blood Clot After AstraZeneca Shot Had 'Unusual Symptoms', Agency Says
BY REUTERSMarch 15, 2021 Updated: March 15, 2021FacebookTweetEmail Shares Comments
COPENHAGEN—A 60-year-old Danish woman who died of a blood clot after receiving AstraZeneca's COVID-19 vaccine had "highly unusual" symptoms, according to the Danish Medicines Agency.
The woman had a low number of blood platelets and clots in small and large vessels, as well as bleeding, it said.
A few similar cases were found in Norway and in the European Medicines Agency's (EMA) database of drug side effects, the Danish Medicines Agency said.
"It was an unusual course of illness around the death that made the Danish Medicines Agency react," it said in a statement late on March 14.
Norway said on Saturday that three people, all under the age of 50, who had received the AstraZeneca vaccine were being treated in hospital for bleeding, blood clots, and a low count of blood platelets, which were labeled "unusual symptoms" by health authorities.
Denmark, Norway, and Iceland said last week they would halt the introduction of the AstraZeneca vaccine.
European vaccination programs have been upset in the last two weeks by reports that recipients of the AstraZeneca inoculation have suffered blood clots.MOST READ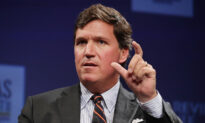 Marine Corps Account Says It 'Messed Up' in Response to Fox's Carlson
The EMA has said there's no indication that the events were caused by the vaccination, a view that was echoed by the World Health Organization on Friday.
AstraZeneca Plc said on Sunday a review of safety data of people vaccinated with its COVID-19 vaccine has shown no evidence of an increased risk of blood clots.
By Jacob Gronholt-PedersenRELATED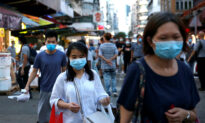 3 Deaths in 9 Days After Hongkongers Get China's Sinovac VaccineTOP NEWS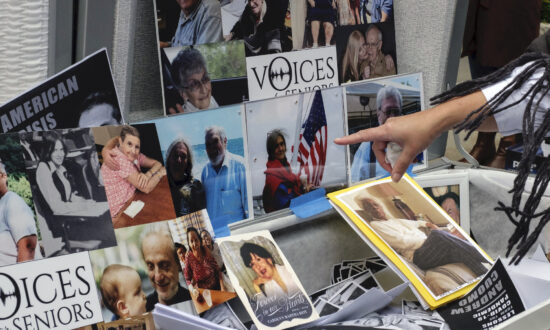 NY State Senators Call for Investigation Into Cuomo Admin Over Nursing Home TragedyNEWsharecomments
Georgia Judge Might Unseal Fulton County Absentee Ballots for Fraud InvestigationNEWsharecomments
Texas Power Retailer Griddy Files for Chapter 11 BankruptcyNEWsharecomments
Religious Freedom Advocate Celebrates Big Wins for Constitutional Rights at Pandemic's First AnniversaryNEWsharecomments
China's COVID-19 Timeline Questioned After Official Claims to Be Vaccinated in March 2020NEWsharecomments
Copyright © 2000 – 2021
News AlertDanish Woman Who Died From Blood Clot After AstraZeneca Shot Had 'Unusual Symptoms', Agency Says Read more


We are astounded at the seemingly complete lack of concern about the widespread voter fraud that occurred in recent elections.

Otherwise sensible people seem to be ignoring that fact that multiple people have been arrested for blatant, outright voter fraud.

These are not "grey area" cases. There are cases where the fraud was obvious, intentional, and proven. Where people were accused, prosecuted, and convicted.

We see both the voter fraud and the amount of people turning a blind eye to it as a moral breakdown in our society.

We refuse to allow the moral fabric of our Great Nation that holds us all together to fall apart. And the only way we know to combat that is to continue to report the news to you in Truth and Tradition.

For a very limited time, you can get an Unlimited Digital Subscription to The Epoch Times today for just $1 for your first 4 months.

We will NOT allow the moral fabric of our great nation to fall apart. Join us in our continued fight to report the news to you in Truth and Tradition

NOTE: This is, hands down, our best offer ever, and this sale ends soon.

LatestTwo Men Arrested for Assaulting Capitol Police Officer Brian Sicknick, Who Died After Jan. 6 Breach Read moreShareMarine Corps Account Deletes Critical Tweets to Tucker Carlson, Another Civilian as Sen. Cruz Sends Letter Read moreShareGreat ReadNaughty Shiba Inu Ruins Perfect Group Photos With Her Siblings by Pulling Off Goofy Antics Read moreShareRecommended videoQ&A with Larry Elder: 'What do you mean by 'Fake News?' | Larry ElderShare
  Copyright © 2021 The Epoch Times, All rights reserved. Our mailing address is: The Epoch Times, 229 W 28th St, Fl.5, New York, NY 10001 With social media censorship sidelining many important headlines, our Breaking News email is how we make sure you get the latest developments that our reporters have curated from around the world. It's our way of keeping you truly informed so that you can make the decisions that align with your values. We hope you enjoy our coverage. Manage your email preferences here.