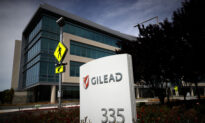 Remdesivir Reduced Risk of Hospitalization When Given to COVID-19 Patients Early: Study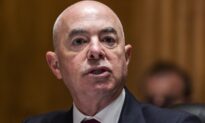 DHS Touts Counter-Domestic Extremism Plan, But Rights Groups Fear Threats to Civil Liberties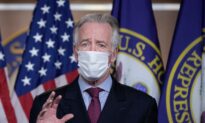 Democrats Say Their Tax Plan Will Not Raise Taxes on Middle Class but Republicans Disagree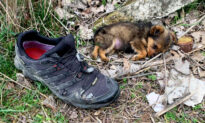 Man Finds Poor Abandoned Puppy Living in a Shoe, Feeds Her, Finds Her Perfect Forever HomePOPULAR NEWS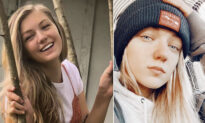 Body Found in Wyoming Is Gabby Petito's, Manner of Death Is Homicide: FBIshare770comments930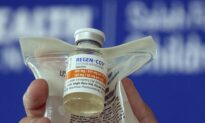 Tennessee Follows Federal Guidance, Recommends Vaccinated Don't Get Monoclonal Antibodiesshare745comments829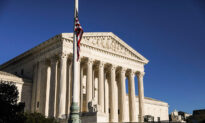 Supreme Court to Hear Oral Arguments Challenging Roe v. Wade in Decembershare629comments388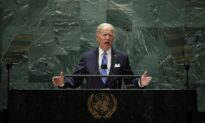 Biden Gives First Address to UN General Assembly as Some US Alliances Face Tensionsshare474comments841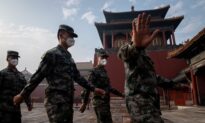 Beijing Unleashes Sweeping Bid to Remold Societyshare2340comments488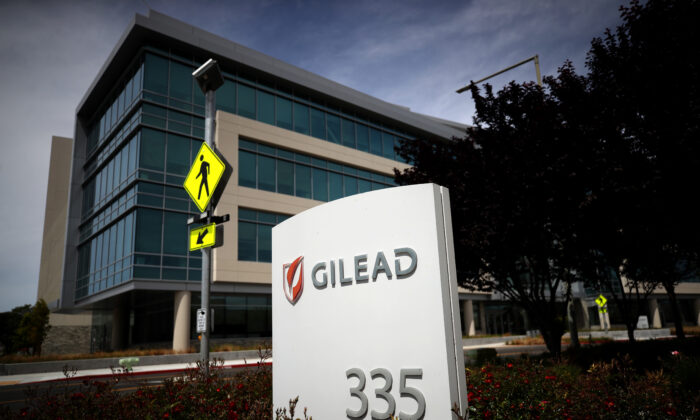 A sign is posted in front of the Gilead Sciences headquarters in Foster City, Calif., on April 29, 2020. (Justin Sullivan/Getty Images)MOREAMERICA
Remdesivir Reduced Risk of Hospitalization When Given to COVID-19 Patients Early: Study
By Zachary StieberSeptember 22, 2021 Updated: September 22, 2021FacebookTweetEmail1622 Shares392 Comments
The antiviral remdesivir treatment reduced the risk of hospitalization among COVID-19 patients when administered soon after they were diagnosed, according to a new study.
Researchers found that remdesivir cut hospitalization risk by 87 percent compared to a placebo that half of the study participants received.
Some 562 patients, all deemed at high-risk from COVID-19, were enrolled in the trial.
Gilead Sciences, which conducted the Phase 3 randomized, double-blind trial, stopped enrollment in April because the company struggled to find enough participants. But it continued to follow those who had enrolled, half of whom were given a placebo.
Participants received the antiviral through IV on three consecutive days on non-hospitalized patients. That's impractical for people outside of hospitals, some experts say.
Monoclonal antibodies are designed to prevent hospitalization and only require a single dose, making them the preferred treatment, Chandy John Lab, professor of pediatrics at the Indiana University School of Medicine, said in a social media post.
Remdesivir, also known as Venklury, is already approved by U.S. drug regulators for use against COVID-19 but the approval is only for patients who are already hospitalized. Gilead hopes its drug can help prevent hospitalizations, in line with the monoclonals, which are in such high demand that the Biden administration has rationed them.MOST READ
Body Found in Wyoming Is Gabby Petito's, Manner of Death Is Homicide: FBI
The study also showed a similar safety profile to the placebo and no deaths occurred in either group by the primary endpoint at Day 28, though one person who was given the placebo died at Day 59.
"These latest data show remdesivir's potential to help high-risk patients recover before they get sicker and stay out of the hospital altogether," Dr. Robert Gottlieb, a cardiologist at Baylor University Medical Center and Baylor Scott & White Research Institute, said in a statement released by the company.
Gilead plans to share the findings with the Food and Drug Administration.RELATED
1st Patient Begins Pfizer's Oral COVID-19 Drug Trial
Remdesivir has been touted by top U.S. officials in the past, including Dr. Anthony Fauci, and early studies indicated it's effective in reducing hospitalization when given to COVID-19 patients. But other research has suggested it has no benefit, including a trial across 48 sites in Europe.
"No clinical benefit was observed from the use of remdesivir in patients who were admitted to hospital for COVID-19, were symptomatic for more than 7 days, and required oxygen support," researchers wrote in The Lancet last week.
Gilead plans to present the full trial results at IDWeek, a medical conference, this week.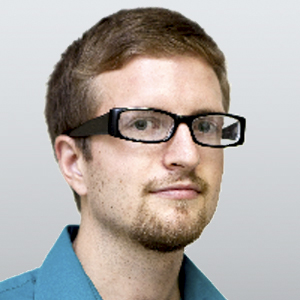 Zachary StieberREPORTERFollowZachary Stieber covers U.S. news, including politics and court cases. He started at The Epoch Times as a New York City metro reporter.zackstieberzackstieber
Recycling old Turbine Blades Poses Problems for Harnessing Wind EnergyNEWshare6comments
United Airlines Employees File Lawsuit Against Company Over COVID-19 Vaccine MandateNEWshare10comments3
Trump Sues New York Times, Mary Trump Over Story About His TaxesNEWshare3comments4
Melbourne Police Fire Large Projectiles, Pepper Balls at Protesters on 3rd Day of DemonstrationsNEWshare14comments2
Grounding Yourself When Life Is ChaoticNEWsharecommentsFrom Around the WebIraqi Family Arrested in Arizona Following Alleged 'Honor Kidnapping'bigleaguepolitics.comJeff Bezos Loses The World's Richest Person Crownbenzinga.comTrump Said Son-in-Law Jared Kushner 'More Loyal to Israel Than the US'bigleaguepolitics.comWhy Did Disney Buy 60 Acres In Orlando For $46M?benzinga.comActor Michael K. Williams Dies at 54ntd.comDid Disney Dis Trump In The Hall Of Presidents?benzinga.comAmazon's Cannabis Policy Will Be Retroactivebenzinga.comAmazon Dishes Out Cars, $100K In Rewards To Workersbenzinga.comTAP
FOR
MORE
Copyright © 2000 – 2021