September 28, 20218:11 PM BSTLast Updated a day ago
U.S. natgas rise to 7-year high on record global prices
3 minute read
Sept 28 (Reuters) – U.S. natural gas futures climbed more than 2% to a seven-year high on Tuesday as record global gas prices keep demand for U.S. liquefied natural gas (LNG) exports strong.
Traders noted prices were volatile – rising over 10% early in the session for a second day in a row – since volumes were thin with the front-month October contract expiring on Tuesday. They also noted prices rose despite forecasts for milder weather and lower demand than previously expected over the next two weeks.
Gas prices in Europe and Asia traded about four times over U.S. gas due to insatiable demand for the fuel in Asia and low stockpiles in Europe ahead of the winter heating season, when demand peaks.
On the last day as the front month, gas futures for October delivery rose 13.5 cents, or 2.4%, to settle at $5.841 per million British thermal units (mmBtu), the highest close since February 2014 for a second day in a row.
November futures , which will soon be the front-month, were up about 13 cents to $5.85 per mmBtu.
Premiums of futures for November 2021 over October 2021 and March 2022 over April 2022 both rose to record highs this week. The market uses the March-April and October-November spreads to bet on the winter heating season.
The gas industry calls the March-April spread the "widow maker" because rapid price moves resulting from changing weather forecasts have knocked some speculators out of business, including the Amaranth hedge fund, which lost over $6 billion on gas futures in 2006.
With gas prices at record highs near $29 per mmBtu in Europe and Asia versus just around $6 in the United States, traders said buyers around the world would keep purchasing all the LNG the United States could produce. The United States exports about 10% of the gas it produces as LNG.
Despite reductions at several U.S. LNG export plants this month, the amount of gas flowing to the plants has slipped modestly to an average of 10.4 billion cubic feet per day (bcfd) in September from 10.5 bcfd in August, according to data provider Refinitiv. read more
But no matter how high global prices rise, the United States has the capacity to turn only about 10.5 bcfd of gas into LNG. Global markets will likely have to wait until later this year to get more from the United States, when the sixth liquefaction train at Cheniere Energy Inc's (LNG.A) Sabine Pass and Venture Global LNG's Calcasieu Pass in Louisiana start producing LNG in test mode.
"The U.S. LNG export capacity ceiling is likely the only thing reining in Henry Hub prices from following European and Asian gas/LNG prices to the moon," said Sheetal Nasta at RBN Energy, noting: "As explosive as Henry Hub futures are these days, if not for the capacity constraint, they would be much higher."
With the coming of cooler weather, Refinitiv projected average U.S. gas demand, including exports, would rise from 81.8 bcfd this week to 82.8 bcfd next week as homes and businesses start to crank up their heaters. Those forecasts, however, were lower than Refinitiv projected on Monday.
Week ended Sep 24 (Forecast)
Week ended Sep 17 (Actual)
Year ago Sep 24
Five-year average Sep 24
U.S. weekly natgas storage change (bcf):
82
76
74
72
U.S. total natgas in storage (bcf):
3,164
3,082
3,745
3,383
U.S. total storage versus 5-year average
-6.5%
-6.9%
Global Gas Benchmark Futures ($ per mmBtu)
Current Day
Prior Day
This Month Last Year
Prior Year Average 2020
Five Year Average (2016-2020)
Henry Hub
5.24
5.35
2.28
2.13
2.66
Title Transfer Facility (TTF)
28.89
25.71
3.94
3.24
5.19
Japan Korea Marker (JKM)
29.20
27.50
4.63
4.22
6.49
Refinitiv Heating (HDD), Cooling (CDD) and Total (TDD) Degree Days
Two-Week Total Forecast
Current Day
Prior Day
Prior Year
10-Year Norm
30-Year Norm
U.S. GFS HDDs
45
43
61
74
83
U.S. GFS CDDs
73
77
76
75
68
U.S. GFS TDDs
118
120
137
151
151
Refinitiv U.S. Weekly GFS Supply and Demand Forecasts
Prior Week
Current Week
Next Week
This Week Last Year
Five-Year Average For Month
U.S. Supply (bcfd)
U.S. Lower 48 Dry Production
91.8
91.5
91.9
88.4
82.6
U.S. Imports from Canada
7.2
7.3
6.9
6.6
7.6
U.S. LNG Imports
0.0
0.0
0.0
0.0
0.1
Total U.S. Supply
99.0
98.8
98.8
95.0
90.3
U.S. Demand (bcfd)
U.S. Exports to Canada
2.4
2.0
2.1
2.2
2.3
U.S. Exports to Mexico
5.8
5.6
5.8
6.1
5.0
U.S. LNG Exports
9.9
10.4
10.3
6.8
3.1
U.S. Commercial
4.9
5.0
5.2
5.6
4.8
U.S. Residential
4.1
4.4
4.6
5.4
3.8
U.S. Power Plant
31.4
27.2
27.4
30.5
32.8
U.S. Industrial
21.0
20.9
21.0
22.0
21.1
U.S. Plant Fuel
4.5
4.5
4.5
4.5
4.4
U.S. Pipe Distribution
1.8
1.7
1.7
1.7
1.9
U.S. Vehicle Fuel
0.1
0.1
0.1
0.1
0.1
Total U.S. Consumption
67.9
63.8
64.6
69.8
68.9
Total U.S. Demand
86.0
81.8
82.8
84.9
79.3
SNL U.S. Natural Gas Next-Day Prices ($ per mmBtu)
Hub
Current Day
Prior Day
Henry Hub
5.53
5.10
Transco Z6 New York
4.40
3.95
PG&E Citygate
7.23
6.56
Dominion South
4.41
3.92
Chicago Citygate
5.03
4.48
Algonquin Citygate
4.55
4.15
SoCal Citygate
7.02
6.01
Waha Hub
5.17
4.70
SNL U.S. Power Next-Day Prices ($ per megawatt-hour)
Hub
Current Day
Prior Day
New England
55.50
46.00
PJM West
48.50
29.50
Ercot North
52.00
44.50
Mid C
54.00
68.50
Palo Verde
47.50
54.00
SP-15
49.00
52.25
Reporting by Scott DiSavino; Editing by Steve Orlofsky, Mark Potter and Dan Grebler
Our Standards: The Thomson Reuters Trust Principles.
More from Reuters
https://imasdk.googleapis.com/js/core/bridge3.482.0_en.html#goog_577338115https://imasdk.googleapis.com/js/core/bridge3.482.0_en.html#goog_850695106https://imasdk.googleapis.com/js/core/bridge3.482.0_en.html#goog_1247915895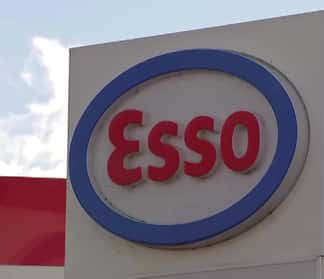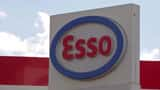 UK puts army on standby as fuel pumps run dry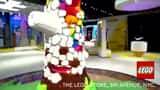 Lego's earnings double, boosted by adult fans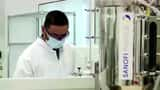 Sanofi drops vaccine bid amid rivals' success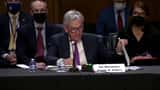 Economy a long way from maximum employment -Powell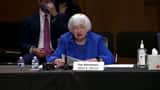 Treasury to likely exhaust 'extraordinary…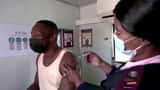 WTO chief says vaccine inequity is 'devastating'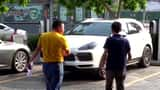 Unpaid by Evergrande, a vendor sells car and home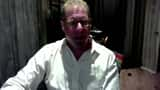 'Best days of this year are probably behind us' -economist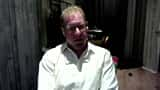 With two Fed exits, future policy uncertain -economist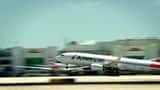 Biden team's changing approach to antitrust law
Read Next
Sign up for our newsletter
Subscribe for our daily curated newsletter to receive the latest exclusive Reuters coverage delivered to your inbox.Sign uphttps://www.dianomi.com/smartads.epl?id=6616&num_ads=4&cf=545.321.Reuters&url=https%3A%2F%2Fwww.reuters.com%2Fbusiness%2Fenergy%2Fus-natgas-track-highest-since-2008-global-prices-soar-2021-09-28%2F&unitId=dianomi-6616-YVS_Uheir-jvwTRuUKnABwAAABU1
Energy · 3:55 PM BSTChina seeks to quell power crunch fears, as coal prices soar, winter nearsChina on Wednesday demanded railway companies and local authorities raise their game in shipping vital coal supplies to utilities, as regions key to the world's no. 2 economy grapple with power cuts that have crippled industrial output.EnergyBritish army to start driving tankers, fuel queues persistEnergyOPEC+ seen sticking to November output plans, despite $80 oil, sources sayEnergyThree more British energy suppliers cease to tradeEnergyChina's top coal province commits Q4 supply to 14 regions amid power crunchhttps://www.dianomi.com/smartads.epl?id=6617&num_ads=12&cf=545.322.Reuters&url=https%3A%2F%2Fwww.reuters.com%2Fbusiness%2Fenergy%2Fus-natgas-track-highest-since-2008-global-prices-soar-2021-09-28%2F&unitId=dianomi-6617-YVS_Uheir-jvwTRuUKnACAAAABU0
Latest
Media
Browse
About Reuters
Stay Informed
Information you can trust
Reuters, the news and media division of Thomson Reuters, is the world's largest multimedia news provider, reaching billions of people worldwide every day. Reuters provides business, financial, national and international news to professionals via desktop terminals, the world's media organizations, industry events and directly to consumers.
Follow Us
Thomson Reuters Products
WestlawBuild the strongest argument relying on authoritative content, attorney-editor expertise, and industry defining technology.
OnesourceThe most comprehensive solution to manage all your complex and ever-expanding tax and compliance needs.
CheckpointThe industry leader for online information for tax, accounting and finance professionals.
Refinitiv Products
EikonInformation, analytics and exclusive news on financial markets – delivered in an intuitive desktop and mobile interface.
Refinitiv Data PlatformAccess to real-time, reference, and non-real time data in the cloud to power your enterprise.
World-CheckScreen for heightened risk individual and entities globally to help uncover hidden risks in business relationships and human networks.
All quotes delayed a minimum of 15 minutes. See here for a complete list of exchanges and delays.
© 2021 Reuters. All rights reserved