September 20, 20215:18 AM BSTLast Updated 14 days ago
Lava pours out of volcano on La Palma in Spain's Canary Islands
By Borja Suarez
3 minute readhttps://imasdk.googleapis.com/js/core/bridge3.482.0_en.html#goog_2248938880 seconds of 1 minute, 11 seconds00:0001:11
Authorities evacuating the infirm, farm animals from area
Mandatory evacuation ordered for four villages
Spanish prime minister delays U.N. trip, heads to islands
Last major eruption in Cumbre Vieja volcano chain was 1971
LA PALMA, Spain, Sept 19 (Reuters) – A volcano erupted on the Spanish Canary Island of La Palma on Sunday, sending lava shooting into the air and streaming in rivers towards houses in two villages from the Cumbre Vieja national park in the south of the island.https://www.youtube.com/embed/idj6fc5i-wI?feature=oembed
Authorities had begun evacuating the infirm and some farm animals from nearby villages before the eruption at 3:15 p.m. (1415 GMT) on a wooded slope in the sparsely populated Cabeza de Vaca area, according to the islands' government.
Two hours later, with lava edging down the hillside from five fissures torn into the hillside, the municipality ordered the evacuation of four villages, including El Paso and Los Llanos de Aridane.
After nightfall, video footage showed fountains of lava shooting hundreds of metres into the sky, and at least three incandescent orange rivers of molten rock pouring down the hill, tearing gashes into woods and farmland, and spreading as they reached lower ground.
One stream, several hundred metres long and tens of metres wide, crossed a road and began engulfing scattered houses in El Paso. Video footage shared on social media, which Reuters has been unable to verify, showed the lava entering a house.
"When the volcano erupted today, I was scared. For journalists it is something spectacular, for us it is a tragedy. I think the lava has reached some relatives' houses," local resident Isabel Fuentes, 55, told Spanish television TVE.
"I was 5 years old when the volcano last erupted (in 1971). You never get over a volcanic eruption," added Fuentes, who said she had moved to another house on Sunday for her safety.
'STAY IN YOUR HOUSES'
Canary Islands President Angel Victor Torres told a press conference on Sunday night that 5,000 people had been evacuated and no injuries had been reported so far.
1/7
Lava pours out of a volcano in the Cumbre Vieja national park at El Paso, on the Canary Island of La Palma, September 19, 2021, in this screen grab taken from a video. FORTA/Handout via REUTERSRead More
"It is not foreseeable that anyone else will have to be evacuated. The lava is moving towards the coast and the damage will be material. According to experts there are about 17-20 million cubic meters of lava," he said.
Flights to and from the Canaries were continuing as normal, the airport operator Aena said.
Spanish Prime Minister Pedro Sanchez arrived in La Palma, the most northwesterly island of the archipelago, late on Sunday for talks with the islands' government on managing the eruption.
"We have all the resources (to deal with the eruption) and all the troops, the citizens can rest easy," he said.
Stavros Meletlidis, a doctor of volcanology at the Spanish Geographical Institute, said the eruption had torn five holes in the hillside and that he could not be sure how long it would last.
"We have to measure the lava every day and that will help us to work it out."
King Felipe spoke with Torres and was following the developments, the royal household said.
La Palma had been on high alert after more than 22,000 tremors were reported in the space of a week in Cumbre Vieja, a chain of volcanoes that last had a major eruption in 1971 and is one of the most active volcanic regions in the Canaries.
In 1971, one man was killed as he was taking photographs near the lava flows, but no property was damaged.
The earliest recorded eruption in La Palma was in 1430, according to the Spanish National Geographical Institute (ING).Reporting by Graham Keeley and Borja Suarez; Writing by Toby Chopra and Kevin Liffey; Editing by Gareth Jones, David Clarke, Edmund Blair and Diane Craft
Our Standards: The Thomson Reuters Trust Principles.
More from Reuters
https://imasdk.googleapis.com/js/core/bridge3.482.0_en.html#goog_285446243https://imasdk.googleapis.com/js/core/bridge3.482.0_en.html#goog_749879640https://imasdk.googleapis.com/js/core/bridge3.482.0_en.html#goog_269842932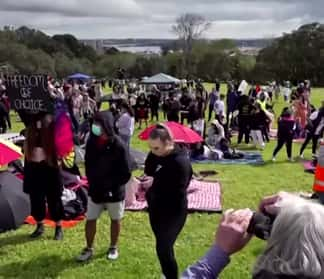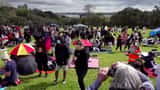 NZ reports 27 COVID cases amid anti-lockdown protests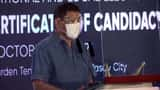 Duterte says he is retiring from politics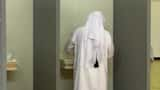 Qatar holds its first ever legislative elections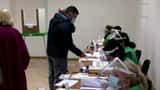 Georgia holds local elections after former president's arrest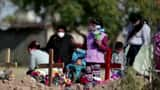 Global COVID-19 deaths hit 5 million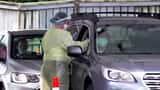 Snap lockdowns as NZ's Delta outbreak spreads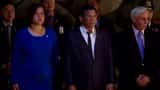 Duterte fuels rumors his daughter will run for office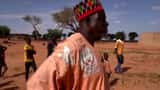 Local leaders honored for sheltering Burkina…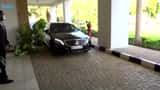 Sudan situation 'improving': World Bank president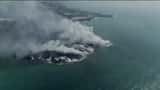 Five stories you need to know about today
Read Next
Sign up for our newsletter
Subscribe for our daily curated newsletter to receive the latest exclusive Reuters coverage delivered to your inbox.Sign uphttps://www.dianomi.com/smartads.epl?id=6616&num_ads=4&cf=545.321.Reuters&url=https%3A%2F%2Fwww.reuters.com%2Fworld%2Feurope%2Fpeople-evacuated-spanish-island-la-palma-after-volcano-eruption-warning-2021-09-19%2F&unitId=dianomi-6616-YVnH0ZitZrSBPj1d-WneuQAAAAI0
Europe · 11:50 AM BSTGerman liberals press conservatives to say if they want to governGermany's liberal Free Democratic Party (FDP) pressed Chancellor Angela Merkel's conservatives to say whether they really want to lead a new coalition government, ramping up pressure on its would-be ruling partners ahead of exploratory talks on Sunday.EuropeGeorgia ruling party wins local election after arrest of ex-presidentEuropeStay-home order lifted for residents near La Palma volcano eruptionEuropeStill a problem with fuel supplies in London and South East – UK Conservative chairEuropeSpain's PM Sanchez vows to rebuild La Palma once eruption endshttps://www.dianomi.com/smartads.epl?id=6617&num_ads=12&cf=545.322.Reuters&url=https%3A%2F%2Fwww.reuters.com%2Fworld%2Feurope%2Fpeople-evacuated-spanish-island-la-palma-after-volcano-eruption-warning-2021-09-19%2F&unitId=dianomi-6617-YVnH0UyCgm-DYckljGaPQAAAAAM1
Latest
Media
Browse
About Reuters
Stay Informed
Information you can trust
Reuters, the news and media division of Thomson Reuters, is the world's largest multimedia news provider, reaching billions of people worldwide every day. Reuters provides business, financial, national and international news to professionals via desktop terminals, the world's media organizations, industry events and directly to consumers.
Follow Us
Thomson Reuters Products
WestlawBuild the strongest argument relying on authoritative content, attorney-editor expertise, and industry defining technology.
OnesourceThe most comprehensive solution to manage all your complex and ever-expanding tax and compliance needs.
CheckpointThe industry leader for online information for tax, accounting and finance professionals.
Refinitiv Products
EikonInformation, analytics and exclusive news on financial markets – delivered in an intuitive desktop and mobile interface.
Refinitiv Data PlatformAccess to real-time, reference, and non-real time data in the cloud to power your enterprise.
World-CheckScreen for heightened risk individual and entities globally to help uncover hidden risks in business relationships and human networks.
All quotes delayed a minimum of 15 minutes. See here for a complete list of exchanges and delays.
© 2021 Reuters. All rights reservedabout:blank