Berliner MorgenpostHome – Politics –
Refugees in Belarus: What can the EU do against Lukashenko?
REFUGEE DRAMA
Refugees in Belarus: How can the EU stop Lukashenko?
11/10/2021, 6:45 pm | Reading time: 7 minutesMichael Backfisch
The Belarusian dictator Lukashenko is aiming for escalation on the border with Poland. The EU has several options for action.
Berlin. The Belarusian ruler Alexander Lukashenko has more and more refugees flown into Minsk from the Middle East. They pay up to $ 10,000 for flights, hotel accommodation and transport to the border with Poland, Lithuania or Latvia. What options does the EU have to stop this state-controlled migration tourism ? An overview:
Belarus: Can Light Economic Sanctions Be Sufficient?
EU diplomats are currently negotiating punitive measures against the Belarusian state airline Belavia , which operates direct flights from the Middle East to Minsk. Brussels wants to forbid airlines based in the EU from lending machines to Belavia or otherwise supporting them. Next Monday, the EU foreign ministers should decide on a leasing ban. In addition, the EU is considering sanctioning travel agencies and airlines from around 30 third countries – including Turkey and Russia – should they participate in people smuggling.
But if Belarusian Belavia cannot lend aircraft from lines based in EU countries, it will look outside the community. Lukashenko is not really hit by this. Punitive measures against airlines and travel agencies in third countries are also problematic. Not only migrants sit on the flights from Istanbul, Damascus or Yerevan to Minsk, but also business people, diplomats and tourists. Who should precisely control where people smuggled and where a regular journey takes place?
Bundestag election newsletter
Order the weekly newsletter for the Bundestag election hereE-mail*
By registering for the newsletter, I agree to the advertising agreement .Register nowFields marked with * are mandatory. You can unsubscribe at any time via a link in the newsletter.
Significantly tighten economic sanctions
The EU had already agreed on new sanctions against Belarus in June 2021. The key issues were restrictive measures against 78 people and eight organizations . These included the truck manufacturer MAZ and the manufacturer of large dump trucks BELAZ. Both companies do little business in the EU, but use primary products from there. In addition, there were sanctions against Belarusian companies from the core petrochemical and fertilizer industries.
Belarus: EU could impose import ban on Belarusian oil products
A further tightening of the sanctions is conceivable. For example, an import ban for Belarus' largest export items: oil and petroleum products as well as fertilizers that are important for agriculture or intermediate products for their manufacture. Russia is the largest buyer of all exports, the EU-27 is the second most important trading partner. It would be painful for Belarus if imports were to be stopped in the oil sector . The same applies to potash as a fertilizer.Sponsored by [Photos] At 59, Phillip Schofield's partner Might Look FamiliarAuthors Pick
An additional extremely tough measure would be the exclusion from the international payment system SWIFT. The example of Iran shows that this country's economy has been badly hit. The gross domestic product fell by up to twelve percent in the past two years.
An agreement on such clubs of sanctions is not easy to achieve in the EU. In addition, harsh sanctions can redirect trade. Despite an extremely rigid sanctions regime imposed by the USA and the EU, Iran has looked for new trading partners, for example China or Russia. There are also loopholes in the payment system . Iran does not get any loans in the west. But via complicated detours he receives loans or barter deliveries from China, Vietnam, Malaysia or Turkey. Belarus could also seek such alternatives.https://2df01f3ee4bf205db8db8871dda95377.safeframe.googlesyndication.com/safeframe/1-0-38/html/container.html
Belarus: admission of refugees to the EU?
This approach would be difficult. There was already a problem in the past in finding an EU-wide key for the distribution of migrants. Countries like Hungary or Poland vehemently refuse to take part.https://2df01f3ee4bf205db8db8871dda95377.safeframe.googlesyndication.com/safeframe/1-0-38/html/container.html
Even if the EU managed to take in 3,000 to 4,000 migrants from Belarus, it is doubtful whether the refugee misery would be resolved. Lukashenko would very likely bring new migrants into the country and transport them to EU borders . The pressure on the community would remain.
Belarus: New migration pact with Ukraine or Moldova
The migration expert Gerald Knaus brought a migration pact based on the model of the EU-Turkey deal into play. The European Union should agree with partners such as Ukraine, Moldova or Georgia that these states accept the people and carry out asylum procedures. With such an "anti-extortion pact" the EU would send a signal to people "not to be lured to Minsk".https://2df01f3ee4bf205db8db8871dda95377.safeframe.googlesyndication.com/safeframe/1-0-38/html/container.html
Nachteil: Länder wie die Ukraine oder Moldawien sind arm. Sie haben Probleme, für die eigene Bevölkerung genügend Arbeitsplätze und Sozialleistungen bereitzustellen. Einen Flüchtlings-Deal mit der EU würden sie sich teuer bezahlen lassen. Zudem haben viele Migranten in Belarus signalisiert, dass sie nicht einmal in Polen bleiben wollen. Ihr Ziel sei Deutschland. Es ist daher zu befürchten, dass Migranten von der Ukraine oder Moldawien aus nach weiteren Routen suchen würden, um nach Deutschland zu kommen.
Flüchtlingspolitiker: Abkommen mit Herkunftsländern als Option
Die EU-Kommission will Herkunfts- und Transitländer dazu bringen, Flüge mit Migranten aus dem Nahen Osten nach Minsk zu verhindern. Der Vizepräsident der EU-Kommission, Margaritis Schinas, und der Außenbeauftragte Josep Borrell reisen demnächst zu diesem Zweck in verschiedene Länder in Nahost.
Nachteil: Die Länder werden von Brüssel einen hohen Preis verlangen. Ob die Regierungen das Schlepperwesen vor Ort wirksam bekämpfen, darf bezweifelt werden.
Reichen diplomatische Sanktionen?
Die EU hat bereits die Aussetzung von Visaerleichterungen für Vertreter des belarussischen Regimes angekündigt. Einreisen in Länder der Gemeinschaft sind damit nicht mehr so einfach. Hierbei handelt es sich aber eher um Symbolpolitik und damit wird man Lukaschenko in seinem Kurs wohl kaum abschrecken.
EU-Hilfe für Polen? Warum das eher unwahrscheinlich ist
Die EU-Kommission hat Polen bereits mehrfach ermuntert, Hilfe anzunehmen. Die EU-Grenzschutzagentur Frontex, die Asylbehörde Easo und die Polizeibehörde Europol stünden bereit, bei der Registrierung von Migranten, Bearbeitung von Asylgesuchen und dem Kampf gegen Schmuggel zu helfen.
Nachteil: Polen hat derlei Angebote bislang abgelehnt. Die Regierung will eine harte Linie gegenüber Migranten fahren. Brüsseler Ratschläge für Asylverfahren lehnt sie kategorisch ab. Es passt zu Warschaus genereller Linie, nationalstaatlichen Kompetenzen Vorrang gegenüber der EU zu geben.
Totale Abschottung: Geht das überhaupt?
Der ungarische Ministerpräsident machte vor einigen Jahren den Anfang. Er ließ einen mehr als 100 Kilometer langen Zaun an der Grenze zu Serbien errichten. Länder wie Bulgarien, Griechenland und Litauen zogen nach. Der österreichische Innenminister Karl Nehammer bat nun Polen an, beim Grenzschutz zu helfen.
Allerdings lässt sich dieser Kurs nicht mit der Marschroute der EU-Kommission vereinbaren. Präsidentin Ursula von der Leyen erklärte, dass die Union zwar bei der Überwachung der EU-Außengrenze helfen wolle. Aber für "Stacheldraht und Mauern" werde Brüssel keine Gelder bereitstellen.
Lesen Sie auch dieses Interview: Belarus: Lukaschenkos schärfste Gegnerin warnt die EUMehr lesen über
Interesting tooadvertisementThe cost of renting a private jet might surprise youHire Private Jets | Sponsored Listings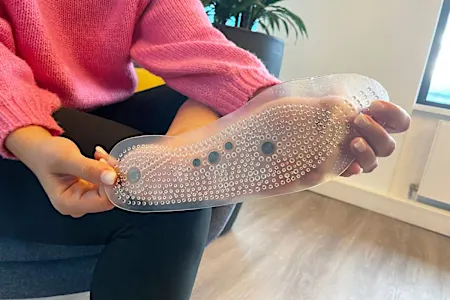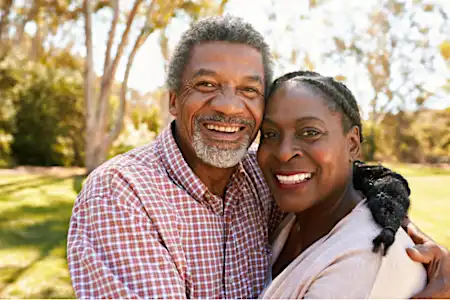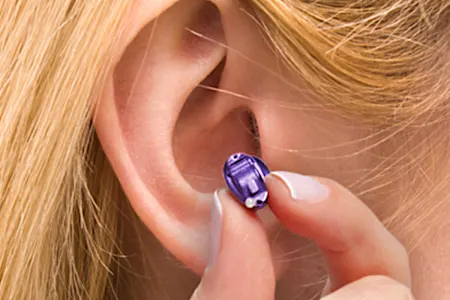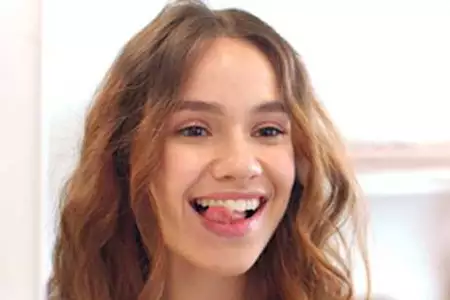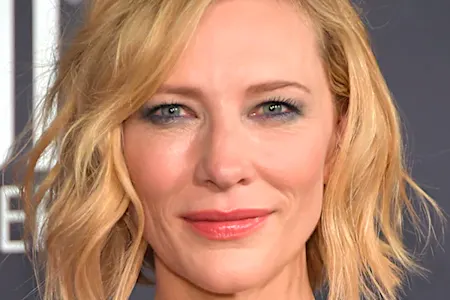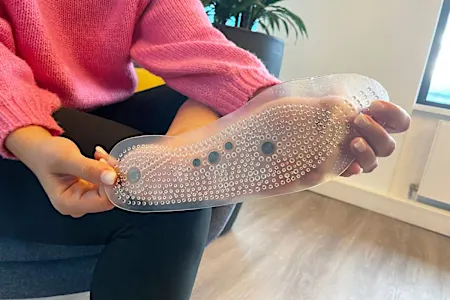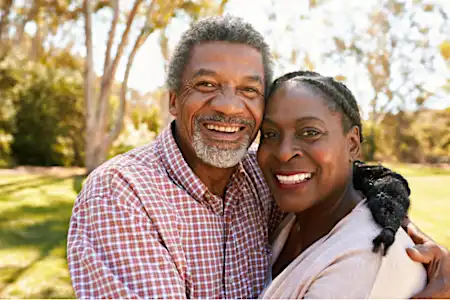 Homeowner over 73? Don't fall for theequity release mythswith Telegraph Media GroupadvertisementInternet without landline: prices in 2021 might surprise youInternet Providers | Search AdsCorona despite vaccination: Vaccine breakthroughs are the most common with this vaccinepoliticsadvertisementInflation Is Coming – Here's How To Save Your Fortune NowGet your free eBook nowadvertisementNo hidden costs, just a set monthly fee.Care by Volvo
Polizeimeldungen
Newsticker
News from BerlinCurrent news and background information from politics, business, culture and sport – from Berlin, Germany and the world.
© FUNKE Medien Berlin GmbH 2021 – All rights reserved.A website of the FUNKE media group
https://buy.tinypass.com/checkout/template/cacheableShow?aid=5PZzdvcIfX&templateId=OTQJ6AZ2R9RW&templateVariantId=OTV2LH120UOT2&offerId=fakeOfferId&experienceId=EXF902YIQ0YC&iframeId=offer_74b837e935dc087f04de-0&displayMode=inline&widget=template&url=https%3A%2F%2Fwww.morgenpost.dehttps://widgets.outbrain.com/widgetMonitor/monitor.html?deletelocalstorage=true






https://tag.userreport.com/server.html#instanceId=88442&dsu=1.f5adbf61fe4694cd.84d062cd-c54d-4366-4261-c6236619d5b8.1.1045.cb9d43d496aef9d5&origin=https%3A%2F%2Fwww.morgenpost.de%2Fpolitik%2Farticle233805511%2Ffluechtlinge-lukaschenko-belarus-eu-deutschland-sanktionen.html&suppressCS=1&tcf=true

https://imasdk.googleapis.com/js/core/bridge3.488.0_en.html#goog_1263748486