2 May, 2022 10:48
Hungary affirms stance on Russian energy embargo
A government spokesman said Budapest will not back a ban on Russian oil and gas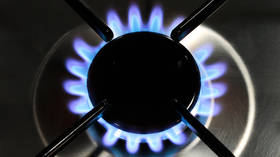 Illustration: © Tim Graham / Getty Images
Hungary has denied a report in the German media which claims that the country is prepared to support an EU ban on Russian oil and gas in response to Moscow's military campaign in Ukraine.
Budapest affirmed its stance on the matter after German public broadcaster ZDF quoted sources as saying that "hesitant" countries, such as Austria, Hungary, and Slovakia, have "withdrawn their veto."
The Hungarian government's international spokesman, Zoltan Kovacs, tweeted on Monday: "No, dear editors at ZDF
dear editors at ZDF, Hungary did not 'move away from its veto'. In fact, Hungary's stance on oil and gas sanctions [from] Russia remains unchanged: We do not support them."
Hungary, which relies heavily on Russian energy imports, has warned that cutting off supplies from Moscow will hurt its economy. "We must not adopt sanctions with which we primarily penalize ourselves instead of those we want to sanction," Gergely Gulyas, the prime minister's chief of staff, told Kossuth Radio on Sunday. He explained that his country has been experiencing higher than expected inflation, and is interested in continuing to receive "energy at the cheapest possible price."
In a separate interview with HirTV, Gulyas confirmed that Budapest will never support an embargo on Russian oil and gas.